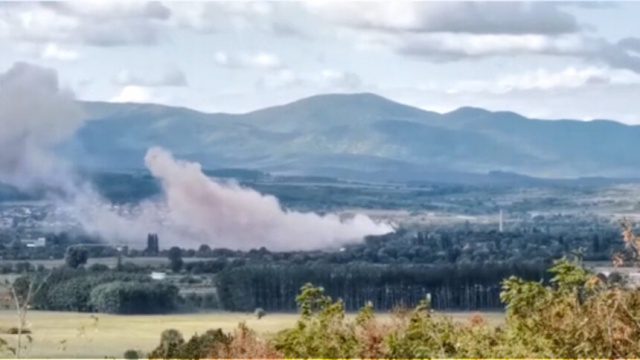 Following the explosion in the workplace at the Arsenal weapons complex, two women aged 53 and 43 were still missing after the accident. The incident took place today at approximately 11:06 a.m. in Stara zogara (Bulgaria). At 11:13 a.m., emergency line 112 received a signal. An immediate pre-trial proceeding was initiated by the Stara Zagora District Prosecutor's Office.
The rescue operation and debris removal didn't start because of the threat of another explosion. A specialised counterterrorism unit is currently en route to establish the perimeter, supervise the removal of the corpses, and coordinate the search for the two ladies. They may or may not be alive. Most likely, they are hidden in the trash.
One of the three workers at the workshop, a 55-year-old man, was found dead due to the explosion. According to Deyanov, the workshop was destroyed. Near the workshop, a 43-year-old lady also suffered injuries. She was taken to the "St. Ivan Rilski" hospital in Sofia because she had a brain injury. Her situation is critical, and she has fewer chances of survival.
It is still unknown what caused the explosion. According to Deyanov, it was caused by a breach of technical regulations about worker safety. An ongoing inquiry is ongoing to determine whether rules were broken throughout the shift, which began at 7.40 a.m. The common reason behind this incident is human error. If the recommended precautions had been taken, it may not have happened.
Later, the National Investigation Service will conduct the investigation. According to the appellate prosecutor, the workshop produced sound and lighting effects goods. It has more to do with fireworks than with drugs used in warfare.
During the explosion, windows on nearby buildings were shattered.
Two fire brigade teams arrived on the site right once. There was a detonation and ignition. The fire service reported that there was no combustion-type fire, but they did indicate that there is still a risk for the next steps because there is finished product in crates.