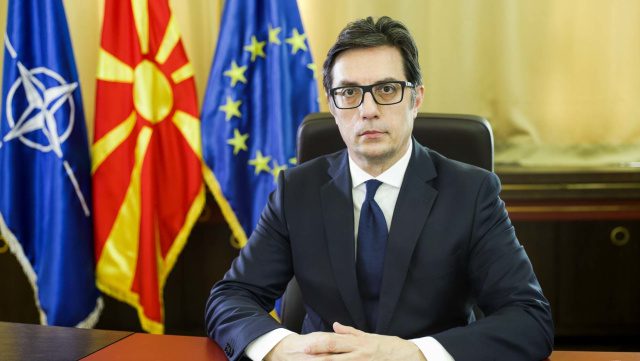 Stevo Pendarovski, the president of North Macedonia, made it clear that he has no intentions of discussing subjects related to history and past events with Bulgaria or their colleagues Rumen Radev. He stated that Macedonia is agreed to negotiate about European topics, but we cannot negotiate with history as we do not have any right to change or adjust it.
Bulgaria sent a proposal to North Macedonia to recognize that both nations have common historical roots, but Macedonia rejected it as they found it threatening to their existence.
Pendarovski said, "Initial proposals from Sofia for our membership in the EU contained such fictitious requests as those for the language, our ethnic origin, the years 1941–1945, the occupation, the government, etc. I want to talk with Radev about real European topics, like energy, economy, and the infrastructure between Sofia and Skopje. I have no intention of wasting my time on these issues. I intend to travel to Sofia or invite Radev to us to negotiate whether they were administrators or occupiers in 1941."
Pendarovski highlighted that these were the only terms he wanted to discuss with President Radev. Focusing on these terms will benefit both countries as it can help solve their main public issues instead of wasting time over disputing Tsar Samuil. He added, " I wasn't given a mandate in 2019 to take my country back to the 19th century or to discuss Tsar Samuil, the 10th, or the 11th century".
According to Pendarovski, the negotiation framework for beginning negotiations for EU membership is why there has been calming rhetoric between the RMM and Bulgaria in recent months. The fact that history is referenced in the Negotiating Framework solely in the portion where bilateral relations and the historical commission are highly interested was another aspect in which he expressed delight.