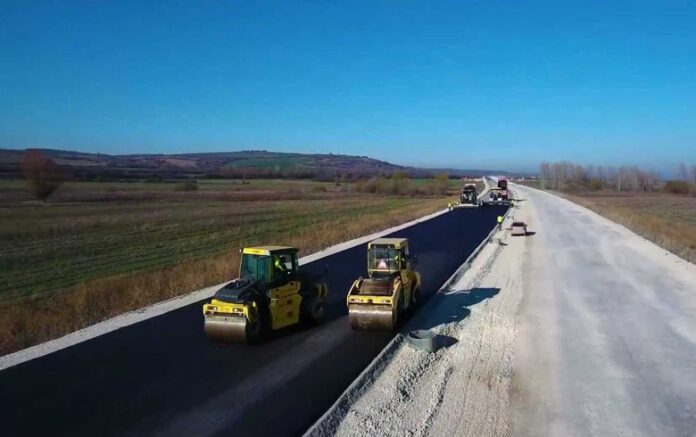 As its first operational programme from the new 2021–2027 term was approved, Bulgaria will receive 1.61 billion euros ($1.57 billion) from the European Union to enhance its transportation infrastructure. According to a statement from the Commission, Bulgaria got approval for its Transport Connectivity Program, which calls for one of the most extraordinary sums of cohesion funds for the upcoming programming term.
With the funds from the EU, the nation will be able to increase its digital transformation industries while simultaneously promoting alternative fuels and ecologically friendly means of transportation. After getting confirmation from the Commission, co-financed strategic investment projects can move forward to help build the Trans-European Transport Network (TEN-T) by the target date of 2030.
These initiatives include constructing and repairing rail stretches along the Orient/Eastern Mediterranean Corridor, including a rail link between Bulgaria and North Macedonia, and renovating rail stretches connecting Sofia with the Serbian border. In addition, projects to increase the connection between the Rhine-Danube corridor and the Orient/Eastern-Mediterranean corridor will receive finance from the EU, including building the Ruse-Veliko Tarnovo expressway.
The EU announced in July that it will give Bulgaria 110 million euros for the initial phase of upgrading a railway corridor connecting western Bulgaria to Serbia. The 2021–2027 Transport Connectivity Programme will provide funding for the project's second phase, which will be used to construct signalling and telecommunications systems and installations for the European Rail Traffic Management System (ERTMS).
A freeway, also a component of the TEN-T network, is now being built in Bulgaria's southwest region to the country's border with North Macedonia. The nation is agreed to allocate 50% of the funds to the nation's three most minor developed areas, located in the northeastern, northwestern, and northern parts of the country, for the next seven-year programming period.
According to the Commission, Bulgaria might receive 11 billion euros under the EU's Cohesion Policy 2021–2027 to support investments in the economy and society and the transition to a greener digital economy.