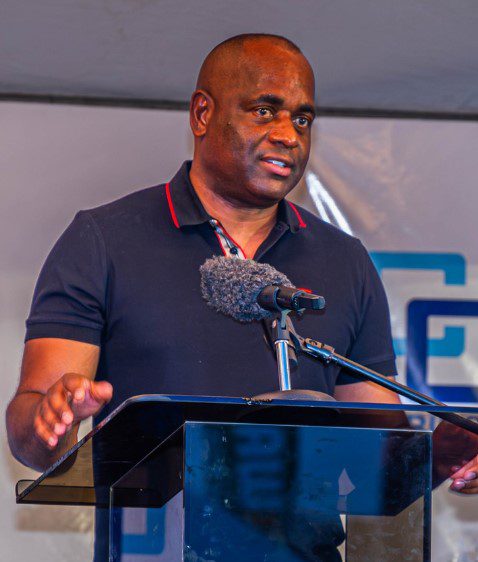 Roseau, Dominica: Roosevelt Skerrit, Prime Minister of the Commonwealth of Dominica, has congratulated and sent his warm wishes to the students who performed well on the Grade Six National Assessment Test, 2023 and expressed his joy and pleasure through his official Facebook page.
According to the prime minister, the students have demonstrated an incredible dedication and hard work after passing their exams.
The Prime Minister shared a special message on his official social media account to send warm wishes to the brilliant students for performing successfully on the Grade Six National Assessment Test this year.
He also wrote a special message addressed a special letter to the sixth-grade students. PM Skerrit wrote, "I extend heartiest congratulations to our students who excelled in the 2023 Grade Six National Assessment."
In addition, Roosevelt Skerrit also mentioned the name of every student who was a merit holder in the tests. He stated that their hard work and dedication led them to achieve this milestone.
The Prime Minister of Dominica especially wrote down their names and the schools where they attended in order to express his best wishes for their accomplishments.
Larissa Hernandez Faddoul of the St. Martin Primary School, Brittany Lewis of the Convent Preparatory, Jahzara Lewis of the St. Martin Primary, Nielle McPherson of the Pioneer Preparatory, and Hananiah Bully of the Ebenezer SDA, I wish you continued success, said Prime Minister Roosevelt Skerrit to appreciate the achievements of students.
He urged the citizens of Dominica to learn from him and do hard work to accomplish their goals. This is the only way to success. The prime minister also encouraged his fellow citizens to praise the students' work and effort to lift their spirits and confidence for the future.
He ended his message by writing, "I also extend congratulations and best wishes to all our students who sat the exams. May God bless you."