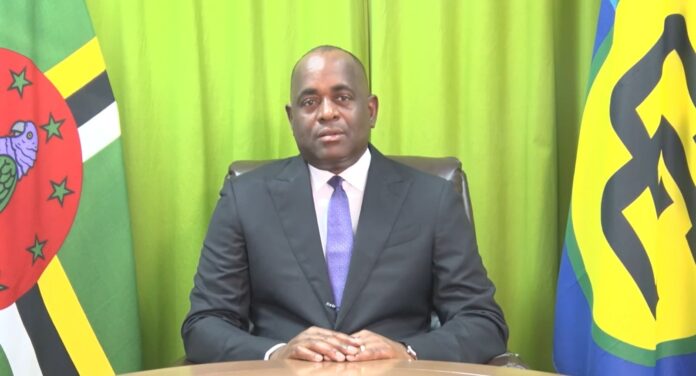 Roseau, Dominica: Roosevelt Skerrit, Prime Minister of the Commonwealth of Dominica and incoming Chairman of CARICOM, congratulated the fellow leaders of CARICOM as the intergovernmental organisation is anticipated to mark its 50th anniversary on August 1, 2023. Over the next six months, he also promised to increase the free flow of skills, resilience, local travel, health, and education.
He noted that his statements come ahead of the Forty-Fifth Regular Conference of CARICOM Heads of Government, which will be held in Trinidad and Tobago from July 3-5, 2023.
PM Skerrit informs that the CARICOM community was established by the Treaty of Chaguaramas, signed by Jamaica, Barbados, Trinidad and Tobago and Guyana. It came into effect on August 1, 1973.
He emphasised that the primary objective behind shaping this Community is to create a shared space for territories to work together towards economic integration and sustainable prosperity.
Minister Skerrit and the upcoming Chairman of CARRICOM commented that as the region celebrates its 50th anniversary, it is essential to mention the achievements of the alliance.
He mentioned that modifications in the region are essential because the future of 11 million young people depends on CARICOM to take the lead in preventing crime and eliminating its adverse impacts on individuals and societies.
PM Roosevelt Skerrit said that the students depend on CARICOM will bring together the regional educational systems and define specific learning objectives to prepare youngsters to succeed in a rapid global market.
This will support the reconstruction of a classroom design and schedule that fosters the growth of an all-around child rooted in culture and values.
Additionally, Minister Skerrit explained his plans about Haiti. He said, "As our brother's keeper, we must turn our discussions on Haiti into action to ensure that our Haitian brothers and sisters have unrestricted access to quality education and health care services, dependable and safe food supplies, and enhanced security".
He further remarked, "Caricom has served this region well, and I urge us all to mark this occasion with pride and gratitude and to look ahead with enthusiasm to another 50 years of stability, security, and progress for all." He continued by urging everyone to celebrate this momentous milestone with pride.
While congratulating the Community, he said, "I recognise those who have contributed to the success of Caricum, notably the Secretary-General and staff, past and present. I express my heartfelt congratulations to our region on accomplishing this milestone. I commit to doing what I can to help Caricum succeed for another 50 years. Congratulations once more, and God bless us all".