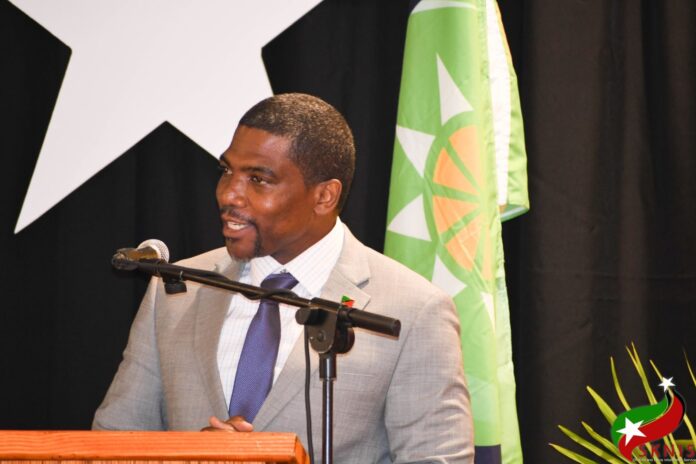 Basseterre, St Kitts and Nevis: Terrance Drew, Prime Minister of St Kitts and Nevis, has delivered a presentation during the launch of the OASYS Project, which focuses on reducing crime rates among the youth living in Eastern Caribbean countries by strengthening youth justice systems.
The ceremony took place on June 16, 2023, Friday evening where St Kitts and Nevis became the first OECS state to launch the Opportunities to Advance and Support Youth for Success programme (OASYS) designed to guide the young generation to achieve their goals and shield them from engaging in illegal activity.
Additionally, the project mainly focuses on strengthening existing programmes and investing in new ones to provide youth skills development, psychosocial support, and family interventions through collaborations with government and non-government partners. It also supports investing in new programmes and strengthening those already in place.
PM Drew emphasizes that the Opportunities to Advance and Support Youth for Success OASYS will be recognized as of hope for the young people of Eastern Caribbean Countries. It demonstrates the government's dedication to enhancing their potential, nourishing their goals, and creating a future with limitless opportunities.
Prime Minister Drew emphasized that project OASYS also aims to provide young people with the skills they need to overcome challenges they encounter regularly, like seizing opportunities and succeeding in a continuously changing world.
The Prime Minister of St Kitts and Nevis explained that such crime incidents immensely affects young people, especially males between the age of 10-29 years, a significant social problem that needs to be solved as soon as possible.
He noted that his fellow CARICOM leaders had met in Trinidad and Tobago earlier this year to discuss a proposal by Izben Williams to approach and eliminate the problem of crime and violence.
Minister Drew informed he is now focused on eliminating the root cause of the problem rather than investing time, money, and resources into treating the presenting problem.
He said, "The citizens of this proud Federation have my personal assurance that your government will address the underlying causes of interpersonal crime and violence and then invest in their eradication".
The Prime Minister of the twin island federation also appreciated United States Agency for International Development (USAID) for their contribution and support to tackling one of the region's most significant problems, crime and violence, with primarily focusing on young individuals preventing them from participating in such actions.