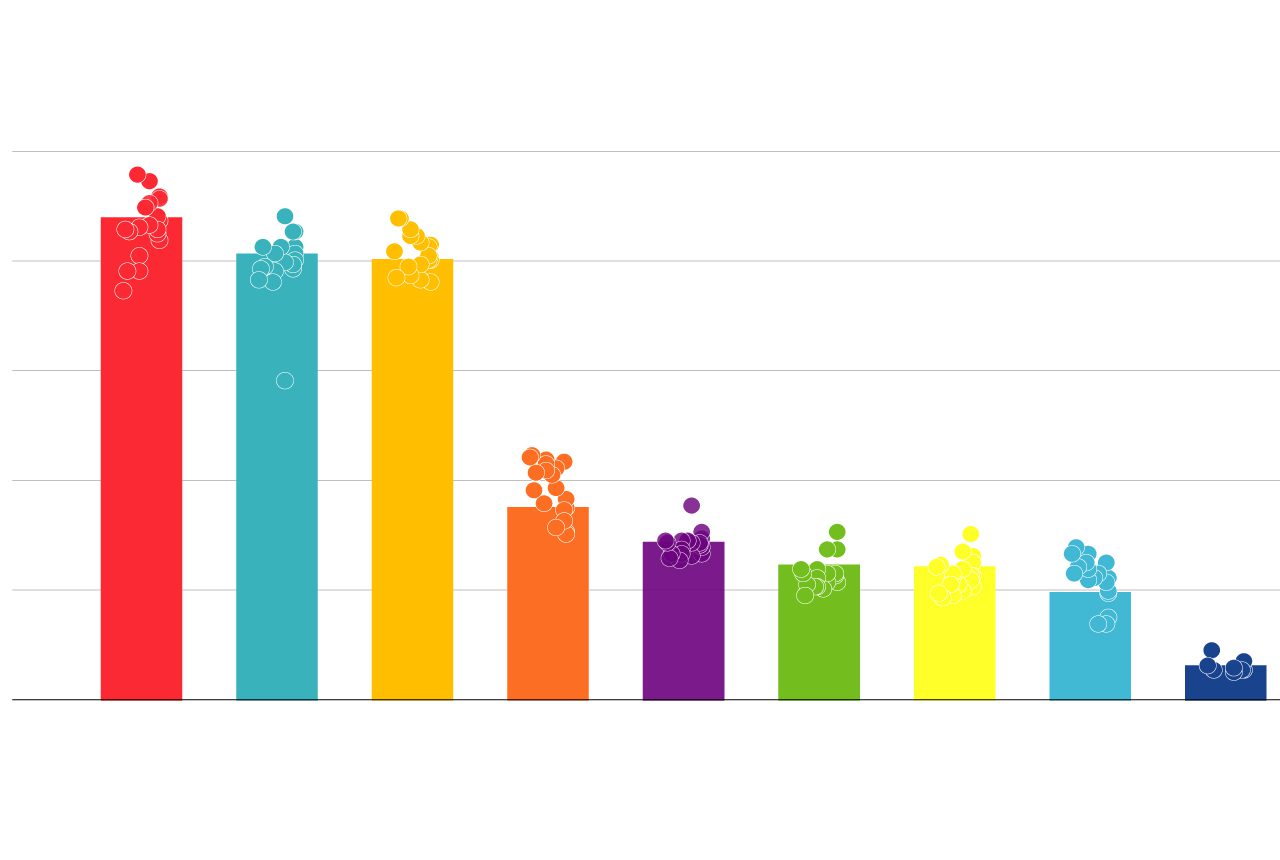 The latest polls from the Catalan elections maintain a triple tie between the PSC (which is around 22% of the vote), Junts per Catalunya (20-21%) and ERC (20%), with different trends for each party.
The socialists have slowed their growth and ERC continues to decline; but Junts per Catalunya has not stopped rising and in the absence of a week – in which we cannot disseminate new polls – it threatens ERC and the PSC with surpassing them.
The latest polls have also pushed back the PP and Ciudadanos, to raise Vox and the CUP. There are five parties with between 5% and 9% of the vote, so getting their positions right will be practically a coincidence.
We are facing uncertain elections that will be decided by mobilization. It would be like this even if there was no pandemic (in 2017 80% of the people voted, an extraordinary number). But the virus has added a dose of exceptionality: the latest polls published predict less than 60% participation. It is a totally different figure from four years ago, but also far from those of 2015 (75%) and 2012 (68%).
The rise in Junts is partly explained by that participation depression: it is the party that is least affected. As I said on Sunday, the formation of Laura Borràs has fewer undecided voters and many supporters who will go to vote "with all certainty" .
Pro-independence voters seem more activated. And they are also favored by trends – the increases in Junts and the CUP offset the decrease in ERC – so that in the average of polls the sum of their votes exceeds 48%, which would slightly improve their 2017 result.
Those movements have also changed the forecasts of possible majorities.
The negotiation of the next Catalan government seems to depend on two still uncertain results: first, knowing who is imposed between ERC and Junts; and second, to know what combinations of parties will reach the 68 majority seats.
The first question will tell us who has more options to preside over the Generalitat if there is an agreement between the independentists: Borràs seems to be ahead, but his advantage over Pere Aragonès is minimal. Several recent polls place the Junts with 32-34 seats, although PSC and ERC are around 30-32 and that distance is hardly significant.
(It should be remembered that with equal votes, the normal thing is that the PSC has fewer seats because it is strong in the province of Barcelona, ​​which distributes fewer deputies per voter).
With these numbers of seats, what about the majorities? There are still two alternatives , but there have been changes in their probabilities.
It is still very likely that the pro-independence parties will add seats to govern. ERC and Junts do not seem to be enough alone, but with the CUP they go over 70 deputies and could agree to the Government and president .
The alternative continues to be a left-wing agreement between PSC, ERC and En Comú Podem, which still have 68 seats in almost all polls. However, the option that they do not arrive is now more likely than a month ago.
This leaves two main scenarios for Monday. In one, only the independentistas add up and the presidency will surely be decided with the duel of seats between ERC and Junts. In the other, the left would also add and there would be two alternative majorities, both passing through ERC.
The bargaining power of that party would be somewhat greater, although I believe that the most likely result would continue to be an independence government led by the winning party.
Finally, I want to end with a warning: we are facing a weak polling election. First, because few have been published. Second, because the call has been bumpy and voters have mobilized late and little. And third, because we are in the middle of a pandemic.
In the last Catalan elections I published a sophisticated prediction based on probabilities , but this year I have decided not to do it because I have less confidence in the polls.