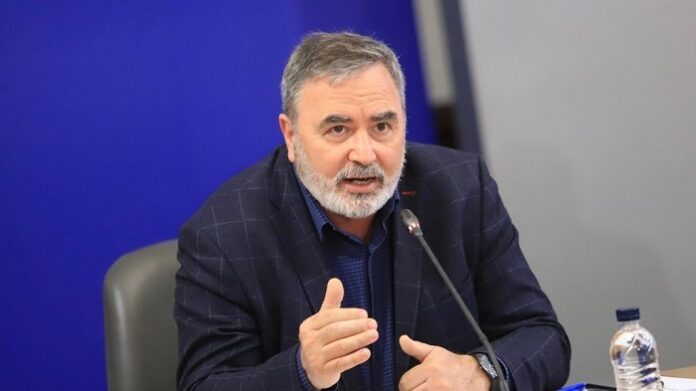 Sofia, Bulgaria: Chief State Health Inspector- Angel Kunchev on Sunday underlined that the pandemic situation is getting better in Bulgaria, as the country witnessed a decline of 48% in its COVID morbidity rate, which is based on the last two weeks. He added at present, Bulgaria has less than 500 COVID patients in the Intensive Care Unit. 
Though the situation improves, but it does not mean that the pandemic is over yet, the Chief State Health Inspector added. 
Kunchev, while addressing the Bulgarian population via Radio, said, "It makes sense to de-escalate measures carefully, after analysis, so that we do not permit the wave to return, and to stay ready, to be more effective in the event of a new strain or new cause of disease". 
"No one should imagine that if there are no measures, that relieves us of the obligation to improve the scope of immunisation so that we can be a country where everyone will come without fear. We must continue to convince people how important vaccination is for society", underscored Kunchev. 
Speaking on the vaccination policy of the Bulgarian government, he noted that a communication strategy for a national information campaign on vaccination had been adopted by the health ministry, which will begin soon. 
Improving the immunisation rate of the country is the effective way to deal with the pandemic, he cited, noting, "I have no illusions that people aren't tired of measures and talking about the virus. But we have no choice but to increase immunisation coverage to prevent unwanted surprises in the autumn". 
He then highlighted that fake news is the reason why people have misconceptions about COVID-19 vaccination and has caused confusion among the general public. 
To date, more than 109,000 confirmed infections of the novel coronavirus have been recorded in the European nation. The death rate of Bulgaria has crossed the mark of 35,482 since the beginning of the outbreak.