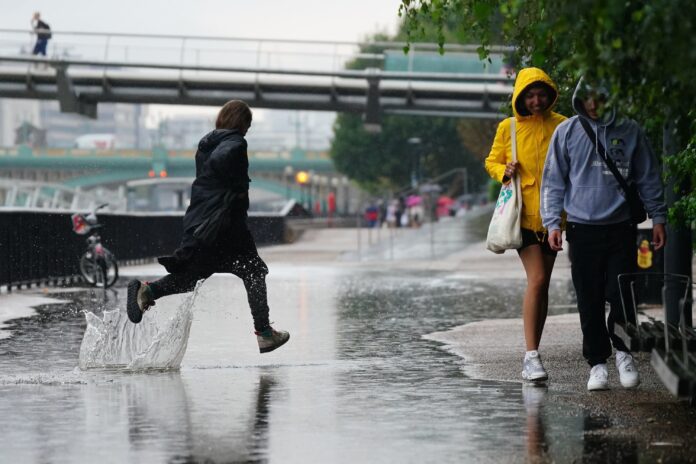 As Bulgaria gear up for the end of the week, Friday's weather forecast brings a mix of sunshine, clouds, and precipitation to Bulgaria.
Residents can expect a day that starts with crisp temperatures and bright skies but transitions into a wet and chilly afternoon, especially in the western parts of the country and mountainous regions.
Sofia, the capital city, is poised to wake up to a chilly 2°C, with the mercury expected to climb only to around 15°C in the afternoon.
The morning hours promise sunshine and scattered clouds, creating a picturesque start to the day.
However, as the day progresses, clouds are set to gather, heralding the arrival of significant rainfall, particularly in the western regions of Bulgaria.
Across the region, temperatures are forecasted to range from 2°C to 7°C, providing a tangible reminder that winter is approaching.
Afternoon highs of 17°C to 19°C will offer a temporary reprieve from the morning chill, but the impending rain could put a damper on outdoor plans.
The Black Sea coast is expected to experience relatively milder conditions, with mostly sunny skies prevailing.
However, robust southerly winds will bring a brisk feel to the air, pushing temperatures to approximately 14°C to 16°C.
Sea temperatures, ranging from 10°C to 16°C, underline the contrast between the air and water.
In the mountainous regions, the morning will showcase clear skies, but the afternoon tells a different story. Rainfall is expected to grace the western massifs, and snowfall is anticipated at altitudes above 2000 meters.
At 1200 meters above sea level, temperatures will hover around 10°C, while the higher altitudes of 2000 meters will experience a chillier 4°C.
This weather system promises a dynamic day for Bulgarians, with a mix of weather elements creating an atmospheric spectacle.
As rain falls in the west and snow blankets the higher elevations, it's a reminder that the transition from autumn to winter is well underway.
Whether an individual is navigating the bustling streets of Sofia or enjoying a coastal stroll along the Black Sea, it's advisable to be prepared for changing weather conditions.
Grab an umbrella and jacket before heading out, and stay tuned for updates as the day unfolds.
This weekend, Bulgaria's diverse landscapes offer a visual symphony of autumnal beauty, underscored by the capricious dance of rain and snow.
This article was created using automation technology and was thoroughly edited and fact-checked by one of our editorial staff members