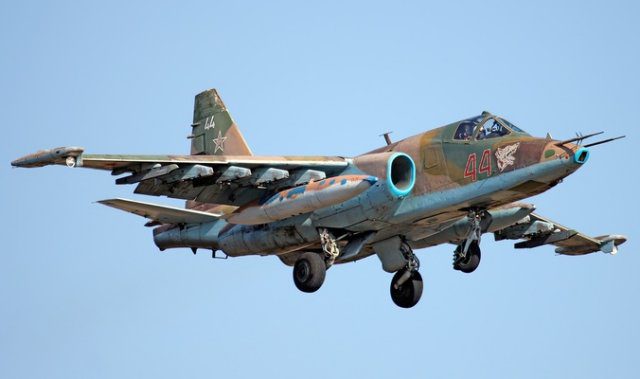 According to the statement given by The Ministry of Defense, Bulgaria has neither sold nor given NATO nations SU-25 aircraft meant for Ukraine.
The Ministry released this statement to the media in response to reports in "Bloomberg" that Bulgaria sold 14 SU-25 assault aircraft produced in the Soviet Union to NATO members, who then gave them to Ukraine.
It is detailed in a paper by Michael Winfrey, the director of the Dutch analytical project Oryx, what type, value, and quantity of military assistance Kyiv received from its Western friends.
The purchase of front-line SU-25 aircraft from Bulgaria is also mentioned in the "aviation" section. Earlier today, Nikolay Milkov, the acting foreign minister, stated that he was unaware of such information.
Earlier today, it was revealed that NATO nations purchased 14 SU-25 assault planes produced by the Soviet Union in Bulgaria and gave them to Ukraine.
When asked to comment by "Dnevnik" during a briefing with Hungary's Foreign Minister, Peter Szijártó, Acting Foreign Minister Nikolay Milkov replied, "I don't have any information about the sale of SU-25s. I apologise, but I've never heard anything about this."
Since the beginning of 2022, 14 SU-25s have been reported to be in Bulgaria. After one of them crashed at the Bezmer air base and the pilot ejected, saving his life, the Bulgarian Air Force discontinued utilising them.
These publications are not the first to report Bulgarian weapons in Ukraine, though they frequently need to pay more attention to the date of the sales. According to Ukrainian sources, a Ukrainian brigade claimed at least twice about its weaponry, which was sent precisely from Bulgaria—in the summer and December.