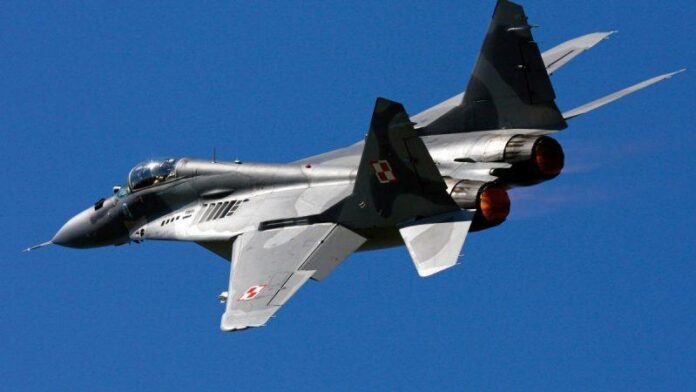 At the end of 2023, the Bulgarian MIG-29 fighter jets that have been defending the skies for the past three decades will be retired. This is the final year that these combat aircraft from the Soviet Union will be employed to protect the borders of Bulgaria.
This will take place in the absence of a decision regarding how the commitment will be put into practice. The problem is not that Bulgaria now has 11 MIG-29 fighter jets in their arsenal; all of them have been in service for over 30 years.
Due to the ongoing Russia-Ukraine war, spare parts and new engines are not available from their country of origin, Russia, or the manufacturer, Mikoyan. In 2006, the aerospace company also ceased production.
The aircraft was primarily repaired and maintained in Russia. The most recent framework agreement was signed in 2018 for a four-year period and a total cost of 41.5 million euros.
Recently, Dimitar Stoyanov, the minister of defence, announced that MIG-29 aircraft would continue to be utilised for air force training till the end of 2023.
For the time being, it must be made clear how the deal with Poland is progressing with regard to the two MIG engines that were removed and the six that are being repaired. The so-called intermediate fighter has continued to be sought after by the army's official civilian leadership.
Bulgaria currently only has MIG-29 and SU-25 aircraft from the Soviet era. NATO F-16 fighters and Spanish Eurofighter Typhoon aircraft with Bulgarian pilots patrol the airspace around Bulgaria. According to reports, the F-35, America's most sophisticated stealth aircraft, flew surveillance missions above Bulgarian airspace.
According to the defence ministry, Bulgaria bought eight Lockheed Martin F-16 multirole fighter jets, and the Bulgarian air force is scheduled to receive them in 2025 to meet its air defence needs.
As the agreement is approved, it is anticipated that Bulgaria will acquire eight further F-16s in 2027. Bulgaria has also received several offers from European aircraft manufacturing firms.
The most cutting-edge combat GRIPEN was also offered to Bulgaria to add to their armoury. Fly-by-wire flight controls, a delta wing, and a canard configuration with a cosy stability design are all features of the Gripen.