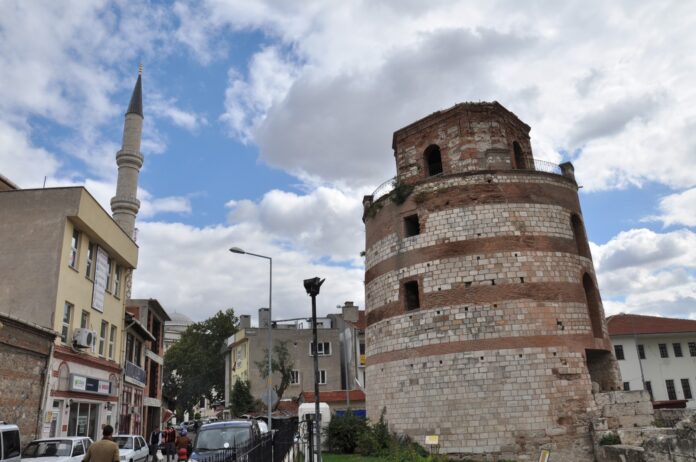 Between March 11 and March 13, 1913, during the first Balkan War, the Second Army conducted the Edirne Operation.
After stopping the opponent at Chataldzha and the Marble Sea on January 1913, the Bulgarian command decided to conquer the Edirne fortress. The plan envisages an open night attack with a head-on strike in the hardest fortified sector of the siege – the Eastern, and three auxiliaries in the remaining sectors.
At the beginning of March 1913. The 2nd Army is reinforced and consists of 4 divisions and four separate brigades with 153,700 men and 424 cannons and 94 heavy machine guns. Of them, 71,000 people with 230 cannons are concentrated in the Eastern Sector under the command of Major General Georgi Vazov.
To defend the fortress, its commander Shukri Pasha has 70,000 men including 5 divisions and two separate regiments) with 479 cannons, and in the direction of the main strike of the Bulgarian Army – with 40,000 men and 160 cannons.
The operation began at 1:30 pm on March 11, 1913. with powerful artillery preparation that lasts until the infantry advances at 03.30 pm on March 12. At 9:00 am on the same day, the Eastern Sector armies the front defensive line.
The attack on the central position began on the evening of March 12 at 10:40 pm, and after a nearly 8-hour storm, all the fortresses were taken. By noon on March 13, the Bulgarian Army had captured Edirne. It defeated a large opposition group, achieving important military-political and strategic results leading to the end of the First Balkan War (1912-1913).
By order of the Minister of Defense dated May 7, 1992. March 11 is a professional holiday for the missile troops and artillery of the Bulgarian Army.