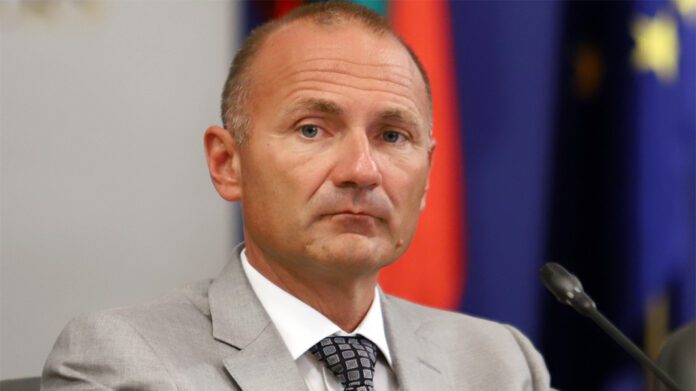 Rosen Hristov, the Energy Minister, stated that Bulgaria is fine without Gazprom. Soon, the Gas prices will be reduced, and Bulgaria is looking for another source to fulfil its natural gas needs for the upcoming winter. He explained that making deals with other nations goes well and is expected to meet the quantities by the end of October.
Energy Minister Rosen Hristov commented in Varna that "Bulgaria demands concreteness about the efforts the European Commission is taking to achieve energy security through electricity savings because it has its own aims for the diversification of energy sources, which would assure stability".
He also attended the opening of the academic year at the Professional High School of Construction and Architecture, where he completed his graduation.
Hristov explained that Bulgaria is not done with Gazprom; it is not a closed page, but there is no significant progress in relations with Gazprom as they do not want to negotiate on any terms, even though Bulgaria was ready to accept every condition. Bulgaria has faced many problems since Gazprom cut gas supplies on April 27 due to not paying in Rubles. But it's not impossible to manage without Russian gas.
Hristov said, "We are concentrating on diversification, so Gazprom is good if it's there, but we won't miss them if it's not. If you compare the costs for the deliveries we have scheduled for September and October, you'll see a sizable difference, roughly a 30% price cut. I anticipate a further 10% price reduction in November.
He explained that recently Bulgaria discovered many ways to overwhelm these crises by receiving gas from other alternative sources. Recently, Bulgaria made a deal with Azerbaijan to receive gas in exchange for electricity. Azerbaijan is the cheapest gas producer but uses electricity to produce gas. They didn't have enough electricity to make enormous gas quantities. Bulgaria is one of the largest exporters of electricity in Europe due to its coal, hydroelectric and nuclear capacities. So, Bulgaria will export electricity to Azerbaijan to receive gas.
In addition, Bulgaria has secured an agreement to double its reserved capacity at a new liquefied natural gas (LNG) facility built off the shore of the northern Greek port of Alexandroupoli. Rumen Radev. Chiren Gas storage facility reached 67% on September 11 and is expected to reach 80% in October.