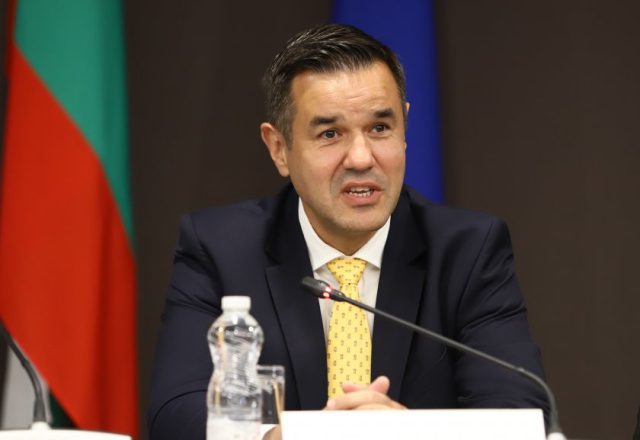 Bulgaria will export electricity in exchange for gas from Azerbaijan. This agreement was reached by the Economy minister of Bulgaria, Nikola Stoyanov. The minister suggested we could obtain volumes with a plan to trade gas for electricity in the coming 4-5 months, especially When Bulgaria need it most in the winter.
Stoyanov added, " "Azerbaijan exclusively use gas to generate electricity, whereas we are a major producer, exporter, and overproducer of electricity. There is a chance, and it has been proved in theory, that if we can provide them electricity, they will give it to us rather than creating it with gas".
According to Stoyanov, there were several significant highlights during the trip to Baku (Azerbaijan), with the first one being connected to the development of the interconnector with the southern gas corridor. It's an opportunity for Bulgaria to fulfil their gas requirements for the upcoming winter, as there is no hope of negotiating with Gazprom.
Nikola Stoyanov remarked, "We expect this gas connection to begin to work on October 1st. The Azerbaijani side has proved that we can rely on them to fulfil their end of our deal for 1 billion cubic metres per year.
The southern gas corridor is anticipated to be expanded in the long run. By the time this expansion is completed in the upcoming 3-4 years, it is expected that Bulgaria will receive an additional 1 billion cubic metres of gas per year from Azerbaijan.
Stoyanov explained, " We will have 2 billion cubic metres per year with long-term contracts with Azerbaijan, and our consumption is about 3.5 billion per year, which is close to 60%. Experts from the Ministry of Energy will continue the discussions with Azerbaijan; there will be negotiations on price and quantities. The important thing is that we declare these quantities from now".
The main topic of getting more gas this winter was the third major item discussed at the meetings in Baku. Additionally, talks with Gazprom are still in progress, but the outcomes are still unclear; therefore, possibilities are being pursued to ensure gas supplies for Bulgarian individuals and corporations.