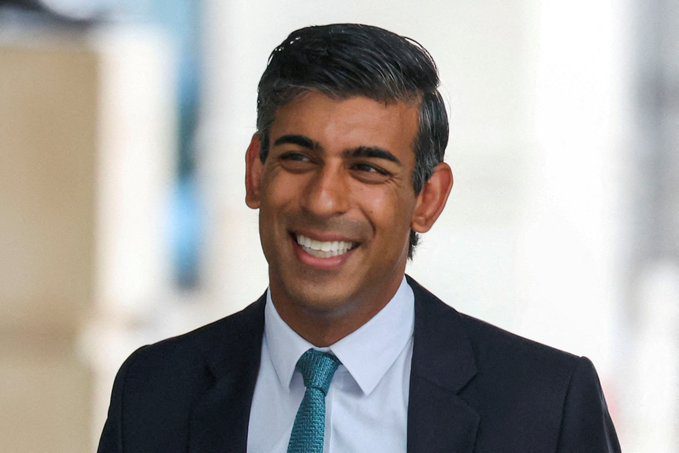 Rishi Sunak, the head of the British Conservative Party, is elected as the country's new Prime minister after Liz Truss, who resigned after spending just forty-five days in office. She will also be recognized as the shortest-serving Prime minister in Uk's history.
Less than two months after losing the fight for the Conservative Party leadership to Liz Truss, the former Chancellor of the Economy Rishi Sunak succeeded in becoming the first Indian-origin Prime minister of the UK. Truss' resignation brought an opportunity for Sunak to shift his fortune after her high-profile removal and resignation in her cabinet due to a harshly criticized mini-budget that caused the worth of the British pound to tumble.
The Tory leadership crisis that occurred after Boris Johnson's resignation in July, followed by a series of cabinet resignations in protest of his scandal-ridden leadership, prepared the way for Truss' climb to power.
Within a few weeks, Sunak and Truss climbed through the Conservative ranks to become contenders for the position of UK prime minister. Later, in September, Liz Truss was selected to replace David Cameron as Prime Minister of the United Kingdom.
Sunak was born on May 12, 1980, in Southampton, England. His parents were Indian who migrated to Britain from East Africa. He went to Westminister college for his undergraduate studies, Lincoln College in Oxford for his philosophy, politics, and economics (PPE) coursework, and Stanford University in California for his MBA as a Fulbright Scholar.
At Stanford University, he met Akshata Murty, the daughter of a wealthy Indian businessman who founded Infosys. Later she becomes his wife. Both are ranked as the 222nd and 243rd wealthiest individuals in Britain.
It was alleged in some stories from earlier in April that Akshata didn't pay adequate taxes, which damaged Infosys' reputation globally. According to Rishi Sunak, she has been paying all taxes.