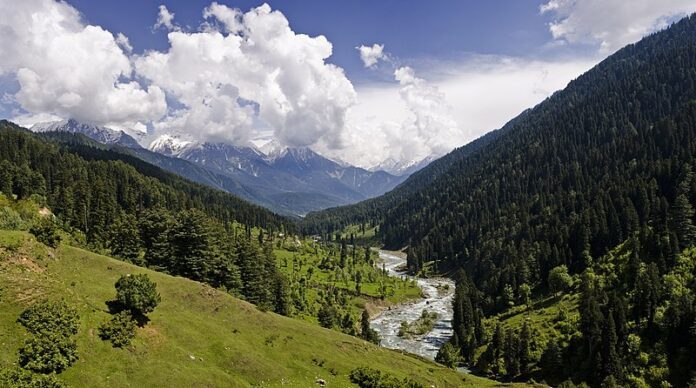 According to Union Minister Jitendra Singh, Kashmir is drawing attention from filmmakers in India and worldwide. The union territory's unspoiled beauty is the cause of this.
Employment opportunities will arise due to UT's popularity among worldwide filmmakers. At the third meeting of the tourism working group, the union minister said these things. The gathering took place on May 22 on a Monday.
The union minister was also speaking to attendees at the "Film Tourism for Economic Growth and Cultural Preservation" event. The occasion coincided with the third meeting of the tourism working group in Sher-i-Kashmir.
The minister claimed that Kashmir's young are ambitious and motivated. They can comprehend the prospects the nation's prime minister is giving them.
The minister said that this is the best thing that has happened in Jammu and Kashmir when discussing the significance of the gathering. He said that these things will contribute to the state's economic growth.
He stated that the Union Territory would develop into the most commercially viable location for films under the leadership of Prime Minister Narendra Modi. The state's natural beauty contributes significantly to the destination's financial success.
On the occasion, Union Minister G Kishan Reddy also spoke in favour of the location. He thinks they can turn India into a one-stop site for making films. There are currently many stunning places throughout the nation for filming. The nation's citizens are highly skilled technicians. The government provides cutting-edge post-production facilities.
One of the main objectives of the country's government is to revive the film tourist industry. As a result, film tourism will have a significant impact on the nation's entire tourism industry. As India brought home two Oscars, Minister Reddy then discussed the film industry's achievements. Both for the documentary Elephant and the song Naatu Naatu.