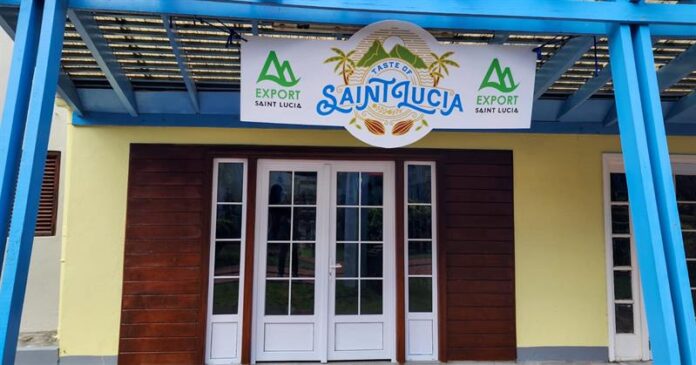 The Saint Lucian government inaugurated the 'Taste of Saint Lucia' store at Pointe Seraphine on December 2 and performed the ribbon-cutting ceremony. It was established through Export Saint Lucia and is the first store to serve as a one-stop shop for genuine Saint Lucian products.
On December 5, 2022, the shop was officially opened for business a ribbon-cutting ceremony was conducted. It offers products from 34 local companies, including agro-processors, designers, craftspeople, and authors, all in one location so that customers may get anything they need.
During the opening ceremony, Sunita Daniel, Chief Executive Officer of Saint Lucia export, said, "This is satisfying as we know that all thirty-four manufacturers would not be able to purchase a space on their own."
She added, "Taste of Saint Lucia™ is a brand, and this store is its actual representation. A little taste of Saint Lucia is all we are selling to the world. Thus, hard work, authenticity, and perfection are essential to ensure its success".
Chief executive officer of Invest Saint Lucia, Octavian Charles, also appreciated the variety of items available in the store opened in partnership with Invest Saint Lucia.
He noted, "Invest Saint Lucia is delighted that Taste of Saint Lucia can find a home at our Duty-Free Pointe Seraphine Shopping Center. The Taste of Saint Lucia store will help Pointe Seraphine's to achieve the primary goal of providing shopping for all. It will give tourists and residents the best taste of our beloved island".
Hon. Emma Hippolyte, Minister for Commerce, Manufacturing, Business Development, Cooperatives and Consumer Affairs, remarked all the producers stocked on the shelves and encouraged them to continue succeeding. As a small business, I sincerely hope you recognize the importance of the new path you have started with Export Saint Lucia as your guide.
For the upcoming weeks, it's anticipated that new merchandise will be introduced at the store, and a rotation system for cruises will be implemented. Both tourists and local citizens are invited to visit the Taste of Saint Lucia store and support local businesses.