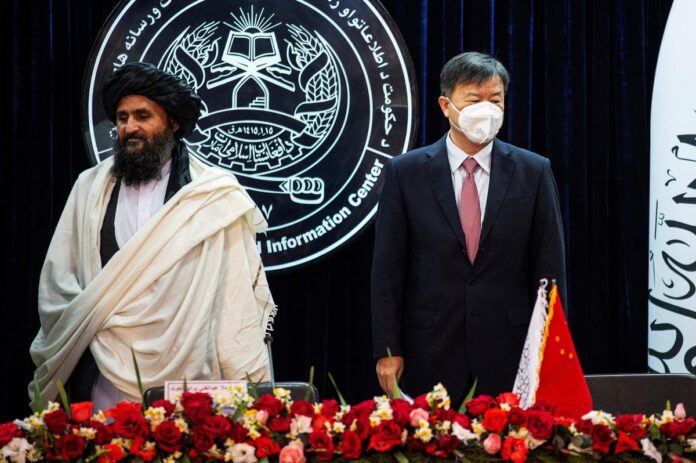 According to the Hong Kong-based Asia Times newspaper, China is one of the few countries committed to expanding its dealings with the Taliban in Afghanistan.
In mid-2021, China will host a Taliban delegation. As the US signalled its intention to withdraw, the country showed its keen interest in recognising the Taliban. A Chinese company agreed to sign a 25-year contract for oil extraction in Afghanistan in early January 2023.
According to Asia Times, it is not unpredictable that as Western countries cut almost all ties with Afghanistan, China is eager to expand its commercial presence there. Although its Afghan policy has not traditionally been a diplomatic priority, it now sees opportunities.
China will benefit from increased active engagement in Afghanistan in different ways. Afghanistan is counted as one of the world's most resource-rich countries, but security limitations have impacted the sector's development.
Afghanistan's treasured mineral deposits, such as copper, iron, and lithium, are valued at nearly a trillion US dollars. It also has 1.6 billion barrels of crude oil. Afghanistan has 16 trillion cubic feet of natural gas liquids and access to 500 million barrels.
China is counted first among one of the few countries that kept their embassies in Afghanistan open even after the Taliban took over in August 2021, almost a year after the US and NATO decided to withdraw.
It is worth noting that the Taliban contained several foreign extremist groups, including Uyghur militants, during its first rule in Afghanistan from 1996 to 2001.
China is primarily interested in Afghanistan for security reasons, specifically preventing militancy in Chinese Uyghur areas. Unfortunately, the Taliban's attack prevented Beijing from maintaining relations with them.
As per the Afghan diaspora, concerned about spreading militants from Kabul into China's western Xinjiang region, China decided to intervene and engage with the Taliban, promising trade and investment.