Citizenship by Investment Programme (CBI Programme) permits foreigners to get second citizenship in exchange for financial investment into a country's economy. Five countries in the Caribbean are running world-class CBI Programmes ranked among the best in several reports.
To keep the process secure and safe for the national and international communities, these Caribbean countries pay keen attention to the due diligence of CBI Programme applicants. The comprehensive due-diligence approach ensures that only legal and genuine people are granted citizenship. The governments of these nations have adopted vigorous due diligence processes and are continuously making efforts towards giving citizenship to only legal and reputable people.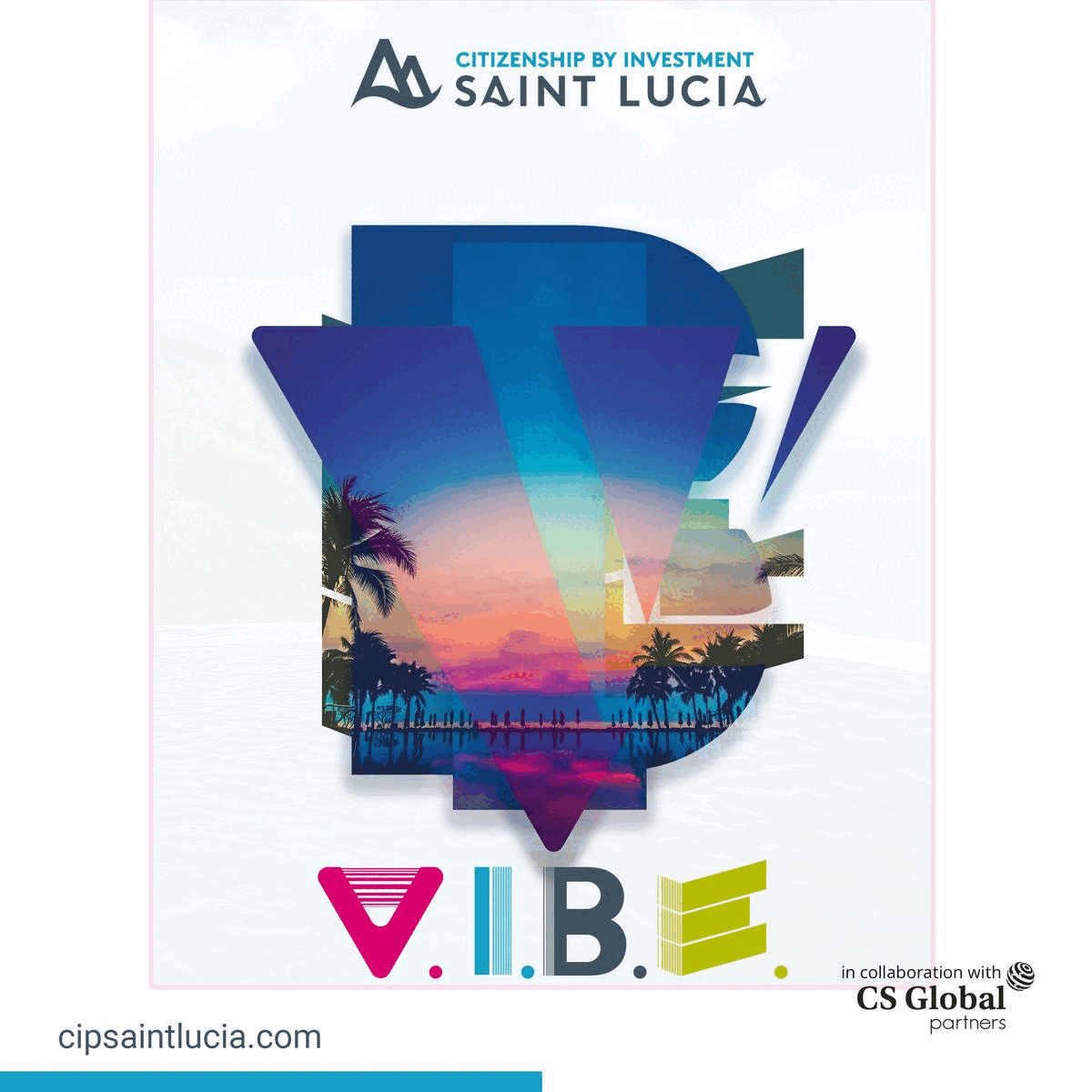 Recently, a survey report was published by a Belgium based media house, Press Editorials. The report added that Caribbean countries provide one of the leading economic citizenship programmes.
The renowned media website from Brussels, Press Editorials surveyed to divulge the actual benefits of individuals taking Citizenship from Caribbean countries. This survey was conducted on around 100 people who obtained second citizenship from the Caribbean. The survey concluded with notable revelations, and it was based on an open-ended questionnaire. 
The Press Editorials asked several questions to investors who received second citizenship from Caribbean countries. The survey findings showed that High Networth Individuals (HNWI's) obtained it to get access to global Mobility, to make a statement in society and get new business opportunities. At the same time, the majority of people invested in second citizenship to spend their vacations in tropical destinations without any problems regarding visas. 
 Yichén Bingwen, a Chinese businessman, working in real estate, stated that Dominica's citizenship assisted him and his family with his business with the comfort of global travel. 
As per Bingwen, the decision to invest in the Citizenship by Investment Programme of Dominica has been great and helped in growing his business worldwide. 
Nadeem Qureshi from Pakistan, who received Citizenship of St Lucia under the economic citizenship programme, stated, "The decision I made to invest in the citizenship by investment programme has been excellent so far; I did it because I wanted to grow my business and buy original Italian marbles as there is a huge market in Pakistan. I could not get the quality product through intermediaries; I had to make frequent visits, do market research and then move forward with my work. But due to long visa delays, especially when embassies were closed due to the COVID-19 pandemic, things were getting difficult for me, so I had to get an alternative."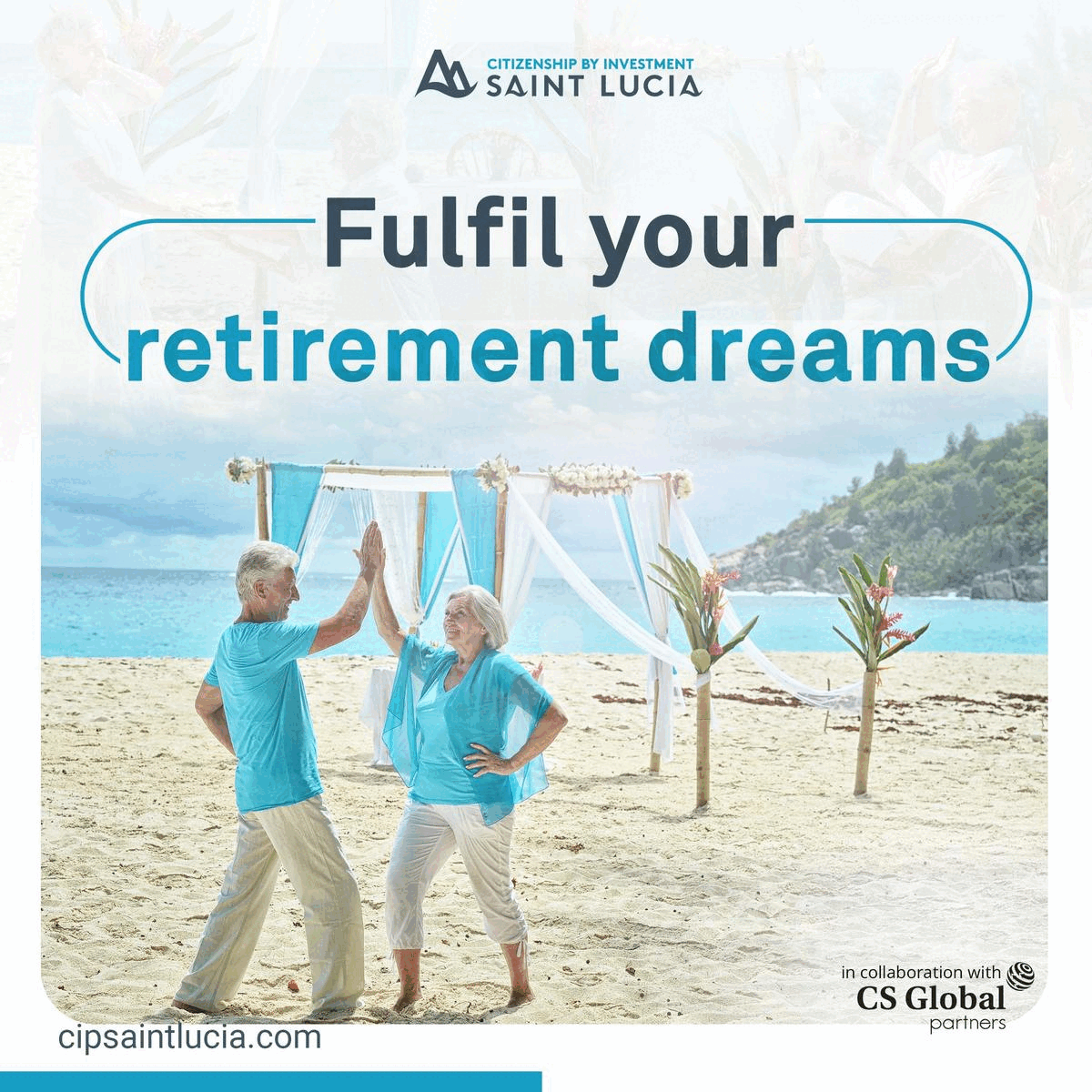 "Since I have received the Citizenship of St Lucia, I have been to Italy many times without any difficulty. I have been importing marble from Italy using my St Lucian passport, and it has been more convenient than ever and allowed me to expand my business," stated Qureshi. 
According to Press Editorials, Nadeem Qureshi now plans to expand his stores in UAE and Bahrain.
Lî Wáng, another Chinese businessman, obtained Citizenship of Antigua and Barbuda also added that dual citizenship helped him in manyways. "Visa-free access under the Citizenship by Investment Programme helped me worldwide with impromptu trips. I remember attending an urgent meeting in Singapore; all I had to do was get an air ticket and pack my bags. This saved my time a lot, and I have access to different nations. It further helped me build streamlined communication channels and a robust worldwide network. I can go to different nations whenever I want to market and advertise my business services".
"I decided to invest in the second Citizenship of Grenada to get a visa to travel to Europe. I am an influential businessman who exports Belgium chocolates and confectionary products in South Africa. As the demand for Belgium chocolates had hiked in Africa, I visited Europe. However, the visa policies of Europe were quite hassling. Still, the free-visa policy for Grenadian citizens made things easier for me," said South African businessman David Johnson who has second Citizenship of Grenada.
The survey also showed that the European countries provided homes and shelters to more than 300,000 refugees from countries like Iraq Syria, which has been war zones for the last five years. While, under economic citizenship, Caribbean countries accepted only 20,000 applications. The number of refugees accepted is a hundred times more than the persons obtaining citizenship. 
While the High Networth Individuals contributes to the countries they travel to through visa-free access, an increased number of refugees poses a threat. There could be some refugees who may be connected with some criminals or terrorist organisations.
Individuals with high net worth travel to other countries for either business or vacations, which eventually benefits the country to which they are travelling. They also provide sustainable employment in the Caribbean and spend a lot while travelling in Europe or other countries, which is the direct cash flow for the welcoming country. 
The multi-layered due diligence process does its work here and ensures only decent and legal investors are approved for citizenship by investment programmes. 
All the applicants are closely examined by the US, UK and Europe based independent due diligence firms before getting permission from the government. Furthermore, to ensure the transparency of this due diligence process, the governments of countries as mentioned above use different diligence firms such as Thomson Reuters, Fact UK, Kroll, Exiger, S-RM and others.
The countries providing second citizenship fulfil their responsibility towards national and international security by ensuring complete transparency and comprehensiveness in the due diligence process. 
The study further tells that almost 85% of high-class business people have travelled to these countries to invest in them and expand their business. And the rise in investors came after these countries introduced visa-free travel to the investors. 
The Press Editorials also mentioned that the most benefited region from these Caribbean nation's citizenship by investment programme is 'Europe'.
The study showed that the most important reason for investors to invest in the economic citizenship of the Caribbean nations is "global Mobility. 
Global Mobility is the procedure that gives access to travel to a foreign country without requiring a prior visa. Roughly, the Citizenship by Investment Programmes of Antigua and Barbuda, St Kitts and Nevis, St Lucia, Dominica, Grenada gives visa-free or visa on arrival to around 150 countries.
The countries in Europe, Asia, the Middle East etc., have collaborated with Caribbean countries to boost their economy. It gives the benefit of growing the visa-free access to the investors having second citizenship of these countries. 
The report of the Press Editorials further stated that the United Arab Emirates had signed an agreement of visa waiver with two Caribbean countries, the Commonwealth of Dominica and St Kitts and Nevis. This agreement permits the dual citizens of the countries to visit Emirates anytime freely. 
Not only various delegates from Europe have applauded the CBI programme, but also UAE has recognised the CBI programme of the Caribbean countries and has praised their system of doing proper background checks, which further ensures that second citizenship will only be provided to legal and reputable investors and will increase business investment countries. 
India, Russia, Egypt, Qatar, Brazil, and 15 other nations have also signed a visa waiver agreement with some of the Caribbean countries offering Citizenship by Investment. 
Prince Mohammad Bin Salman Al Saud from the United Arab Emirates, while praising the CBI programme with the rigid due diligence process, said in one of his interviews, "I believe that the new Europe will be the Middle East as the Kingdom of Saudi Arabis will be different in the next few years. If we succeed in the next five years, many nations will follow us and the subsequent global renaissance in the next 30 years will be in the Middle East, God willing, and I think this goal will be achieved 100 percent."
The United Kingdom Ambassador to the Caribbean, Scott Furssedonn-Wood, recently visited Dominica and St Kitts and Nevis. He applauded the benefits of the Citizenship by Investment programme and projects which are funded by the programmes.
Yaroslav Petrov, A Russian businessman, while sharing his experience regarding the second citizenship of Dominica, said, "I am having a comprehensive enterprise of exporting soap overseas, in which the Citizenship of Dominica has helped me visit Africa. I get to know about the mass-market, mid-market, and high-end market".
While a multi-millionaire businessman from China talked about the benefits of Antigua and Barbuda Citizenship for his business, he said, "I am fond of collecting historic artwork and visiting various European nations to sell and buy the art pieces. So, it was vital for me to have access to global Mobility or visa-free access to European countries. To get this, I decided to have a citizenship of Antigua and Barbuda a few years back".
The Citizenship by Investment Programme has been adopted by the Caribbean countries to grow foreign direct investment as well as to empower their financial status. 
During the Covid-19 outbreak, many businesses suffered huge losses, and some even shut down. Still, those businesses who had the passports of the Caribbean visited different countries, and this helped their business to survive in those tough times. 
Concludingly, the CBI programme of Dominica leads the country's various development projects, and now the country's most expensive project named "The International Airport" would also be funded by the Citizenship by Investment money. The Press Editorials mentioned that the construction of the country's climate-resilient homes, which are more than 5000, had been funded by CBI. 
All about CBI Programmes :
St Kitts and Nevis – This was the first country to launch the CBI programme in the year 1984 and hence is the most trusted one among all the Caribbean regions offering this programme. 
PM Dr Timothy Harris introduced the sustainable Growth Fund in March 2018. It is the newest investment channel under the region of St Kitts and Nevis's CBI Programme. With an investment of around USD195,000 for the family of four, the applicant will get dual citizenship.
Antigua and Barbuda – Citizenship by Investment Programme started in the year 2013 in Antigua and Barbuda. This island has always stood at the forefront and is now known as World's most reliable and transparent option for dual citizenship. The region is also known for adopting a diligent vetting process, and due to this, the country has gained itself a great position in the ninth pillar of the CBI Index. 
According to the University of West Indies Fund options, The investors will have to invest $150,000 for a family of six or more. With participation in CBI Programme in this region, one family member will get one year ( tuition fees only) scholarship at the University of the West Indies.
Dominica – It started the CBI programme in the year 1993 and is known as one of the World's best, oldest and safest programmes. Commonwealth of Dominica was praised by the Smith and Williamson report for its performance in enhancing the process of due diligence and complete transparency so that eligible citizens could get the country's passports.
A single applicant has to contribute USD 100,000 to the Economic Diversification Fund. This fund is known for supporting public and private projects within Dominica; sectors like education, healthcare, sport and tourism are funded through EDF. 
Grenada – Grenada also opted for the Citizenship by Investment Programme (CBI) in the same year as Antigua and Barbuda island, i.e. 2013. The facilities offered by the Citizenship by Investment programme and an extensive vetted due-diligence procedure has assisted Grenada in earning its spot among the countries with excellent CBI programme. The region has also been praised for its diligent vetting process. 
St Lucia – St Lucia launched the CBI programme recently, in the year 2016, but it has the newest and the best position in the CBI programme.
In conclusion, the Press Editorials stated that Antigua and Barbuda, Dominica, Grenada, St Kitts and Nevis and St Lucia offers the Citizenship by Investment Programme (CBI) provides second citizenship only to legitimate investors through the extensive due-diligence process.