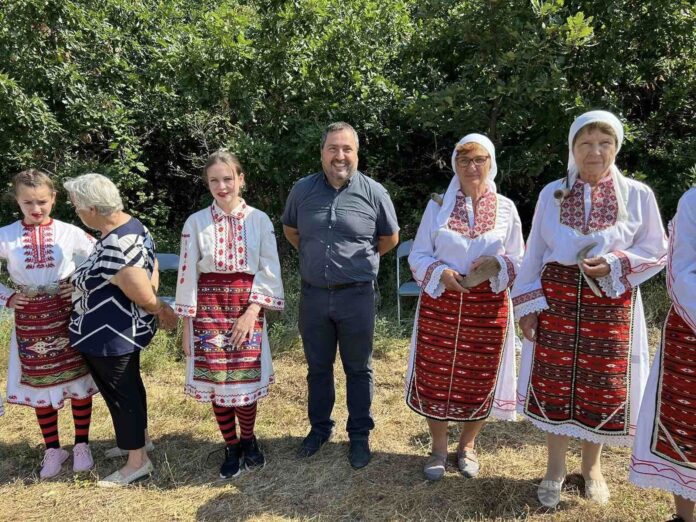 Dryanovo, Bulgaria: Harvesting in the Sevlievo village of Kramolin began traditionally with a water supply and ritual harvesting of the first coconuts.
Deputy Regional Governor Andrei Nikolov was a guest of the ritual harvesting in village Kramolin. He wished everyone involved in the harvest process good health, a good harvest and prosperity. He stressed the importance of traditions to be remembered and passed on, noting that in the recreation of the custom "harvesting" young and old self-employed people from the local communities – "Progress-1887" and "Development 1872".
As per the custom orders, the first hands were harvested by young girls and changed into white clothes. The tradition, dating back centuries, in the village of Cramolin, has been restored in the last 5-6 years with the help of a local farming company. The harvesters, which used to replace the harvesters, were lit and also made their first laps in the field.
The Cramolin hosts gifted their guests with homemade pies. At the end of the holiday, young and old held hands to twist a bloody choir in the field.
Kramolin is a village in the municipality of Sevlievo, in Gabrovo Province, in northern central Bulgaria. Sevlievo is a small town and part of Gabrovo province, famously known as the wealthiest town in Bulgaria due to its well-developed local economy, high employment rate and significant foreign investments from American standard companies.