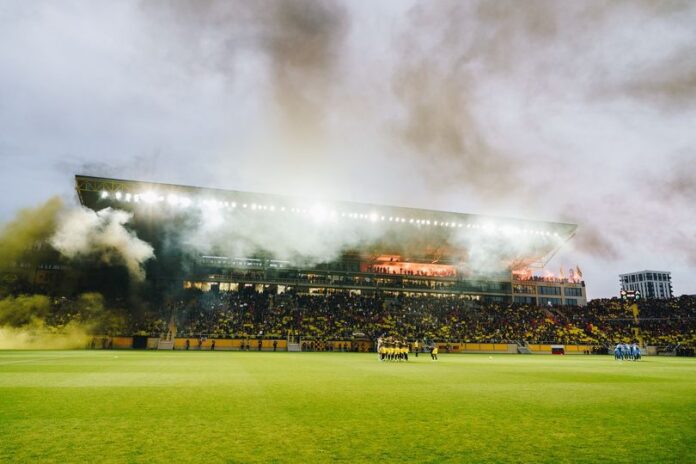 Plovdiv, Bulgaria: Botev (Plovdiv) will set up a video wall at the Hristo Botev Stadium, where fans will be able to support their favourite team in the city derby with Lokomotiv (Plovdiv). The derby with the "black and white" is on Sunday at 6:30 pm.
Entrance to the event will be free, with the doors to the College opening at 5 pm. Thirty minutes early, around 4:30 pm, the bus with the players and coaching staff of the "Canaries" will pass through the street. Bogomil heads to the Hristo Botev Stadium immediately before he arrives at Lauta.
On Sunday, July 16, 2023, Botev and the charity 'NIGHT OF THE ANGELS' will continue the campaign for Ivy. Boxes will be placed at the entrances of the College, which will be positioned on the central stand before the start of the match.
So far, the amount collected in the campaign for Ivy is about 42,000 euros. About 70,000 euros are needed for the treatment of the child, so we are turning to you, the great "yellow-black" audience, appealing to you to join the campaign.
Working hours of the fan shop on Sunday will be from 13:00. Until the end of the fight with "black whites". The ticket office will be open from 11 am to 6 pm on Sunday.
Two bars in the central tribune tunnels will be open for all botevists. The "yellow-black" fans will be able to buy food and drinks from them.
Available for young and old will be the club mascot – Banksa, who will take care of the mood before the match. The parking lot at the "Hristo Botev" Stadium will be open to everyone, with the price of the entrance ticket being BGN 10.