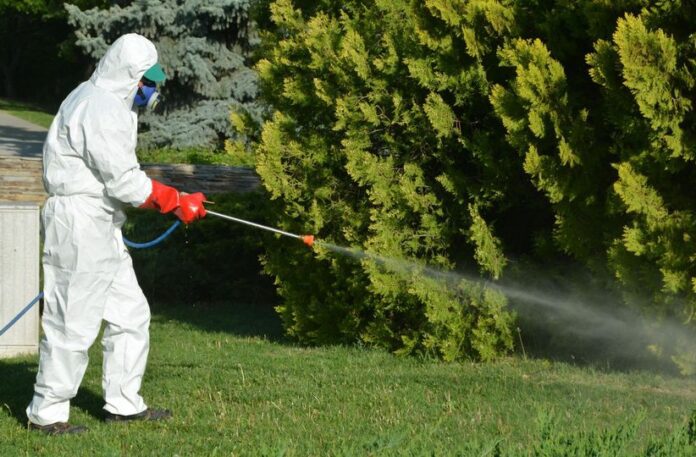 Haskovo Municipality informed through its social media account that it is begin mass processing of green areas against ticks, mosquitoes, and insects. Meteorological conditions already allow the launch of aerosol operations to achieve maximum effect.
The two largest parks in the city – Kenana and Yamacha Blvd will be recycled. Ilinden, square Orpheus 1 & 2 quarters "Almond", Park "10 Rhodope Infantry Regiment" /above DNA/ and other city parks and green areas, as well as the yards of all kindergartens. The drug used is "Efcimetrin", with a complex action against pests.
Areas and terrains are to be treated against adult mosquito forms that are in the flying phase. As scheduled, these treatments will be done with a hot spray in the dark part of the day. Biocidal preparations included in the list of authorized users in Bulgaria are used. The active period of these preparations is 24 hours.
In this regard, the Municipality of Haskovo recommends all beekeepers in the respective areas limit the bee families for at least 24 hours after the announcement of treatment of the regions.
• Yamacha Park – June 23, 2023, Friday
• Kenana Park – June 24, 2023, Saturday
• Haskovska River, Blvd. Ilinden and other green areas – June 25, 2023, Sunday
In May, larvicide treatment was also performed against mosquitoes with the DIMILIN 2 TB. Swamped territories – small water bodies and irrigation facilities located on the outskirts of the city, 12 pointless micro dams and two main irrigation canals passing through the Kenana villa area and north of Haskovo Railway Station have been treated. DIMILIN 2 TV is a water-soluble tablet for killing insect larvae.
Disinfection and derivatization activities against rodents in the Haskovo Canal network have ended. 2850 maintenance holes have been processed in the city. A licensed company carries out the application of the preparations. The control is carried out by the Ecology Department in the municipality of Haskovo.