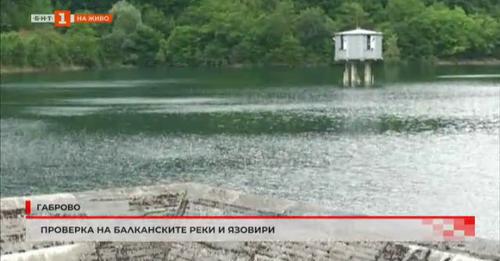 Gabrovo, Bulgaria: The Gabrovo municipality informed through its social media account that the maintenance process of dams in the Gabrovo region continues throughout the year." The Regional Dam Inspection Commission launches checks of all 51 water bodies in the area," the district manager Kristina Sidorova explained the process in the show "Bulgaria in 60 Minutes".
She clarified that the institutions involved in the issue are engaged and added that the Gabrovo Regional Administration is in contact with all municipalities in the region.
Coordination is also being made with neighbouring areas to respond in a timely manner when needed. Sidorova explained that the level of the Hristo Smirnenski Dam is standard, with the free volume exceeding 2 million cubic meters.
Regarding riverbeds outside the urbanized area, checks are being carried out according to a report provided by the IAF, which classifies problem areas into three categories. So far, rounds have been made in 19 first-category zones, with the Interdepartmental Commission preparing concrete protocols with the results of the rounds.
The Regional Governor also announced the donation campaign for Berkovitsa Municipality, which the Regional Administration – Gabrovo started yesterday.
New blankets, sheets, sleeping sets and cleaning products are available.
Donations are accepted at the Regional Administration Building – Gabrovo, fl. 2.