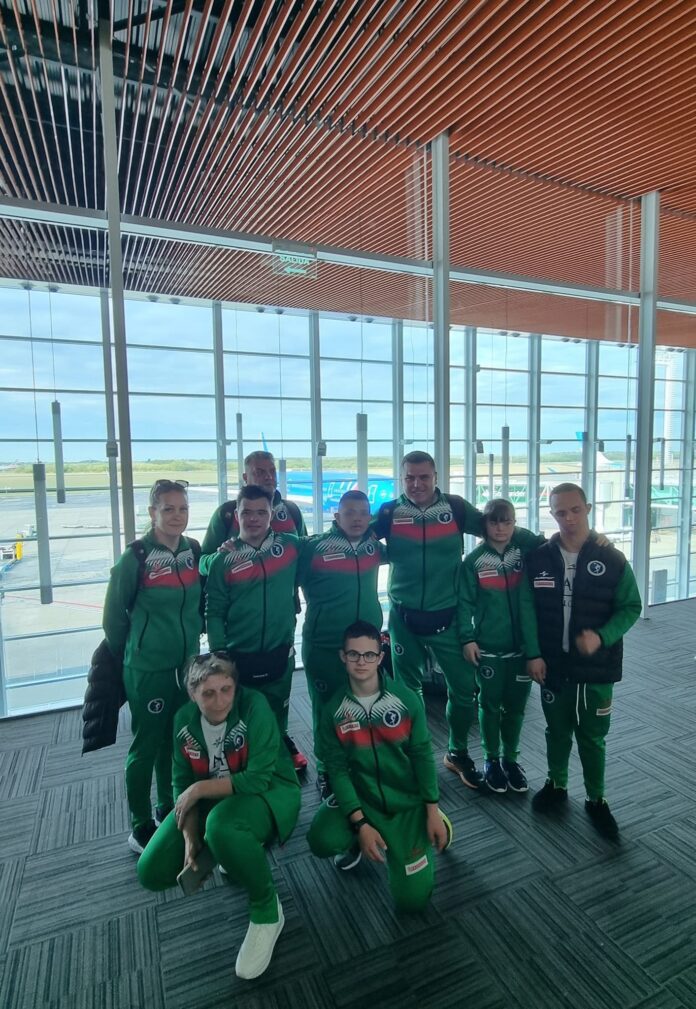 One gymnastics competitor and four athletes will represent Bulgaria in America's largest competition, the "America Tri Games" for people with Down Syndrome, to be held in Argentina.
The Bulgarian delegation is already in Buenos Aires. The race is part of the World Federation of Athletes with Down Syndrome – SUDS sports calendar.
It will feature athletes from 11 countries – Brazil, Chile, Colombia, USA, Guatemala, Mexico, Uruguay, Bulgaria, Portugal, Albania and Argentina, who will compete for distinctions in 9 sports – sports gymnastics, basketball, athletics, futsal, judo, swimming, tennis, table tennis and artistic swimming.
The Federation of Adaptive Physical Activity (FAPA Bulgaria) also gave special thanks to the Bulgarian Gymnastics Federation on behalf of Krasimir Dunev and Jordan Yovchev.
They provided FAPA's competitors with the opportunity for professional training. It is very important to their athletes, Emiliyan Kostadinov and Plamen Grozdanov, to train in a nice base and with professional coaches such as Daniel Alexiev and Zdravko Kurtev.
"Now the gymnasts are set to participate in the first round of the State Individual Team Championship with the best competitors," said Slav Petkov – Chairman of the Adapted Physical Activity Federation.
Composition of the Bulgarian delegation:
Slav Petkov – Head of the Delegation;
Panayotis Korelas – physiotherapist, AFA specialist;
Desislava Petkova – PR FAFA Bulgaria, AFA Specialist;
Boyka Petkova – athletics coach;
Ivan Tsvetkov – coach sports gymnastics;
Zoya Todorova – AFA Sandanski Athletics Coach;
Emiliyan Kostadinov – sports gymnastics competitor;
Radena Angelova – Athletics Competitor;
Alexander Asenov – Athletics Competitor;
Boyan Vandov – Athletics Competitor / Pushes /
Alexander Alexandrov – AFA Sandanski Athletics Competitor
Officially, the competition opened yesterday on World Down Syndrome Day.
Recently at an official opening ceremony of AmericanoTri21, the Bulgarian delegation was greeted by His Excellency the Ambassador of Bulgaria in Buenos Aires, Mr Stoyan Mihailov.
The national team with Down Syndrome and their coaches proudly waved the Bulgarian tribagrenic dressed in folk costumes.