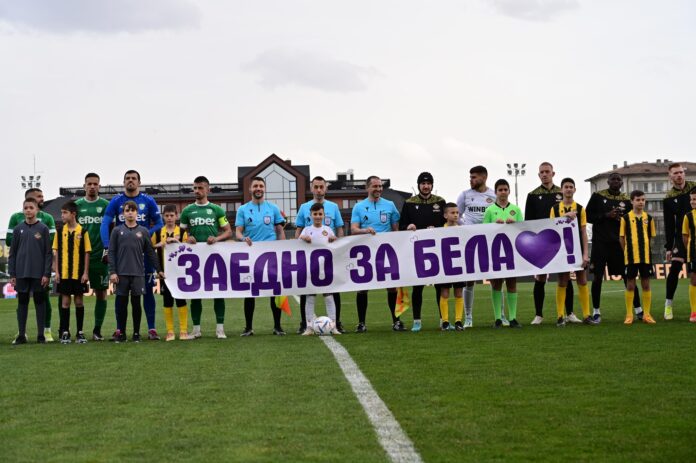 Botev (Plovdiv) achieved an important 1:0 victory over Beroe in a match in the 21st round of the Premier League. The duel was played in front of the packed stands of "The Botev 1912 Football Complex".
💥 ПА ПА ПА! #БотевБерое 1-0 #СамоБотев 🟡⚫️ pic.twitter.com/wn55X8tOii

— Botev Plovdiv (@botev_plovdiv) February 26, 2023
The Canaries played a very strong first half, but after the break, they gave the initiative to the guests. Pa Konate made the only hit, and Hidayet Hankic intervened decisively at 0:0.
After less than 30 seconds of playing, Antoine Baron found himself in a great position and scored, but by the door. In the 8th minute, Nnadi dropped a wonderful pass to Ume, but the striker could have played the situation better.
In the 14th minute, the "canaries" miraculously failed to lead. Antoine Baroan received in the penalty field and scored, Karadjov stopped, and in addition, Baroan shot past the door.
29-minute Hidayet Hankic intervened fantastically, reflecting on Triboule's header after centring from a corner. In the subsequent attack, Dylan Mertens passed to Pa Konate, who, with a powerful shot, shot Karadzhov for 1:0.
In the 42nd minute, Antoine Baroan could kill the intrigue of the match. The striker takes advantage of a mistake in the "green" defence, advanced and shoots, but past the target.
After the break, the guests had the initiative but did not get into serious situations at Hankic's door. In the 71st minute, Ume's goal was cancelled due to an ambush.
In the 83rd minute, Martin Sekulic fought a defender and shot from a small angle, and the goalkeeper of "zaraliy" was careful and killed. 2 minutes later, a shot from Nedelev passed over the door.
In the 86th minute, a strike from Spas Georgiev did not hinder Hankic. By the end of the duel, the guests tried to apply pressure, but they failed to reach positions, and the "canaries" congratulated themselves with success.