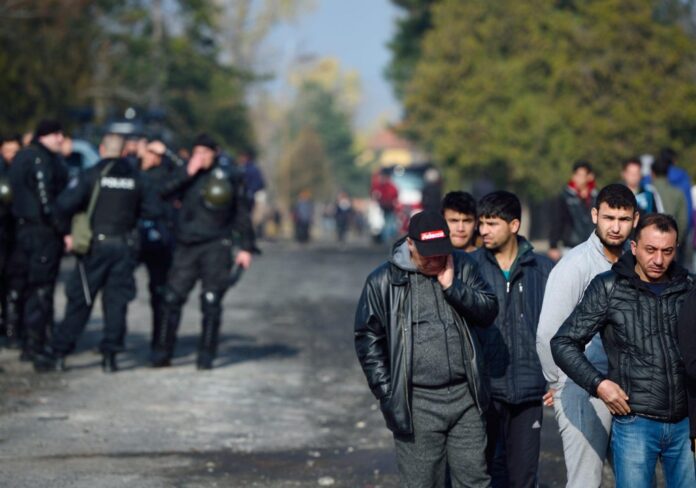 The Prosecutor's office in Bulgaria recently announced that 12 people were detained due to their involvement in the refugee trafficking ring. The alleged ringleader, a Syrian citizen who resides continuously in Bulgaria, is among those arrested. He has a girlfriend and a profession in the legal sector where he lives in Plovdiv.
The reports indicate that this trafficking ring is involved in the tragedy in Burgas. The Bus carrying illegal migrants that ran over the Police car trying to intercept was also linked with this ring. For 2000–3000 euros, migrants are enlisted in Istanbul and transported via Bulgarian territory.
Police are investigating whether the information is available on gang trafficked migrants as their primary source of income. Many arrests and seizures were conducted as a part of the procedure in several cities across the country. 22 individuals unlawfully living in the country were captured near a sympathetic person's house.
The information was made public as a result of collaboration between the Ministry of Internal Affairs and the Prosecutor's Office, which was undertaken as part of a broad campaign against illegal immigration on the soil of several areas. The National Police General Directorate works with the Chief Secretary of the Ministry of Internal Affairs to plan and carry out the operations.
Recently, more illegal migrants were captured in Burgas. The migrants were travelling in a car. A local resident informed the Police after observing too many individuals in a vehicle. The driver ignored every signal given by the Police to stop, just like the Bus that caused chaos in Burgas. The Police intercepted them after a long chase. The ten immigrants were Syrian nationalists, nine adults and one child.
37 migrants have also been detained in Vratsa. A truck carrying 37 immigrants from Iran and Syria was halted for inspection at E-79 main road near Rompetrol gas station. Later, all of them were imprisoned in RU- Vrasta.