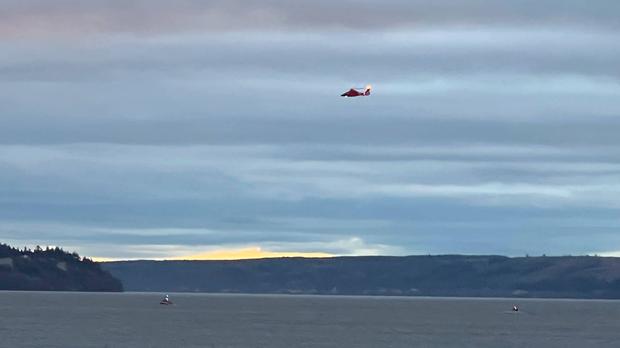 According to the U.S coast guard, a floatplane carrying ten people, one of them a child, crashed in a region called Mutiny bay. One person is found dead in the waters; the other nine are still missing. Later, all were presumed dead.
And just before six o'clock, the agency revealed that a body had been found, which they believe was connected to the floatplane crash in Mutiny Bay off Whidbey Island. They reported that eight people were still missing and were looking for them.
Later, The Coast Guard confirmed that they were searching for nine people, not eight, which they had previously told. The agency also added that a child was on board the plane. They also claimed to place a surface safety zone' surrounding the place of the plane crash.
The federal agency claimed that South Whidbey Fire/EMS, the Snohomish County Sheriff's Office, the Island Country Sheriff's Office, and other organisations are helping with the search.
The floatplane took off from Friday Harbor in Washington, which is about 100 miles north of Seattle, and the authorities stated it was headed for Seattle. The Whidbey Island, situated 40 miles north of Seattle, was the location of the plane crash.
On Monday, the Coast Guard discontinued their search for a missing floatplane with ten persons on board that crashed into Mutiny Bay's deep water.
A family of three identified as vintner Ross Andrew Mickel (the founder of Rose Andrew winery), his wife, Lauren Hilty, and their 22-month-old son, Remy. Sandy Williams, who founded a community centre and black newspaper in the city, has also presumed dead.
The Coast Guard has collected several sizable pieces of aluminium and smaller bits of debris smelling of fuel. They believe the wreckage is on the seafloor, which is between 150 and 200 feet deep.
Preston Cavner was the pilot, and his wife, two sons, and a babysitter boarded the aircraft; Myles Cavner, a 4-year-old toddler, was killed in the collision, and everyone else on board was hurt.
There wasn't much information about the circumstances resulting in the crash. The pilot did not declare a mayday or identify a problem; instead, the plane just vanished from flight-control radar screens. Authorities hope the search will bring up information that could reveal the actual cause of the crash.