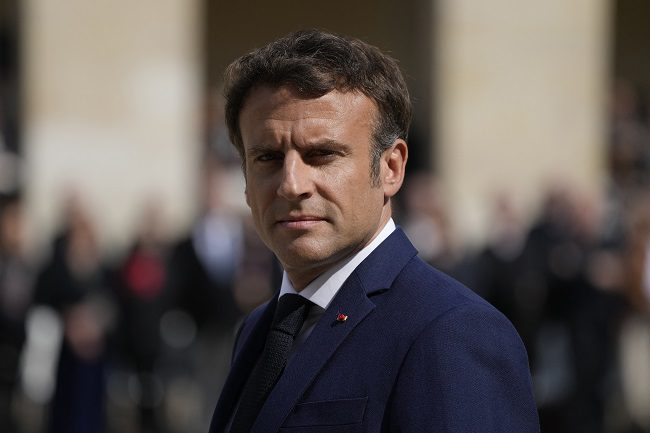 President Emanuel Macron sent an obvious message to Russian President Vladimir Putin to renew the agreement of grain exports to the black sea in a speech during the G20 summit in Bali, Indonesia. He stated, "Destabilization of our food chain is one of the main risks of the war in Ukraine". 
He emphasizes that Russia must renew the grain deal in the Black sea region, which Russia dropped in October. The agreement was suspended Ukrainian forces launched a vicious drone attack on Russian fleets in Sevastopol, sabotaging five ships.
President Macron said France and Turkey would keep working towards facilitating grain exports from Ukraine, which was enormously affected by Russia's invasion of Ukraine. 176 ships were blocked from their intended course by Russia since September.  
Macron underlined the dedication of France and Turkey to Ukraine's territorial integrity and devotion to its sovereignty, as well as their "desire to continue to cooperate for the export of Ukrainian Grain for the benefit of global food security.
The agreement's deadline is November 19, so Turkey and Ukraine are trying to extend it. A few days ago, Russia announced it was leaving the Black Sea Agreement. Erodgan claims that Russia can extend the agreement because he received a green signal from Putin during their most recent meeting. During the G20 summit in Bali, he is confident the agreement will remain in place.
Why is Ukrainian Grain so important?
The European Commission estimates that Ukraine makes up 10% of the global wheat market, 15% of the worldwide maize and 13% of the global barley market. By November 7 2022, the Black Sea Grain Initiative had exported more than 10 million tonnes of Grain and other foods. Maize, the Grain most impacted by obstructions in Ukrainian granaries at the beginning of the conflict, made up more than 40% of the load.
Nearly 40% of the wheat supplies for the World Food Program originate from Ukraine.
A crucial region in terms of geostrategic significance is the Black Sea Region (BSR). It serves as Eastern Europe's entry point to the Mediterranean and international shipping lanes. It connects the Middle East to the Caucasus and Europe.