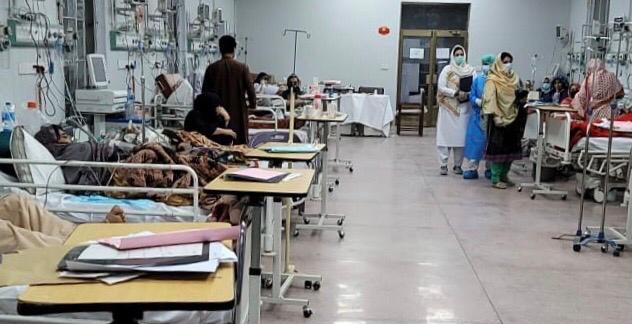 Baluchistan, Pakistan: Recently, the government hospitals in Pakistan ran out of critical life-saving medications and other medical supplies.
The lack of medical supplies is another severe problem Pakistan is dealing with as its financial and economic situation continues to deteriorate and worsen.
According to the Young Doctors Association of Baluchistan, the government hospitals in the areas lack the necessary tools and machinery for delivering medical care to the populace.
Along with other problems, such as worrying states of unrepaired CT scans, angiography, and MRI devices, the hospitals lack adequate supplies.
The Young Doctors Association in Baluchistan has encouraged media outlets and electronic platforms to report on the current deteriorating conditions of the government hospitals in Quetta in this regard so that senior officials will pay attention to the issue.
It was said that top officials who would start as soon as possible through the media had not recently made the deliveries of medical supplies.
The Express Tribune previously reported that Pakistan's pharmaceutical and healthcare sectors have had difficulty meeting government hospitals' needs.
According to sources, the country is currently experiencing a severe crisis due to the lack of surgical instruments, essential medicines, and medical supplies.
The commercial bank's inability to issue additional letters of credit (LCs) due to the reduced supply of US dollars is one of many causes contributing to Pakistan's prolonged economic crisis.
All of this has severely impacted the medical sector, and manufacturers and pharmaceutical firms are finding it challenging to produce the necessary life-saving medications.
The pharmaceutical industry is struggling to develop pharmaceuticals due to a lack of necessary raw materials, leading to decreased drug production and suffering among hospital patients. Due to inadequate funding and the inability to purchase essential imports, several sectors in Pakistan have suffered due to the ongoing economic crisis.
According to the updates, Pakistan cannot purchase sufficient amounts of raw materials, finished goods, pharmaceuticals, necessary equipment, etc.