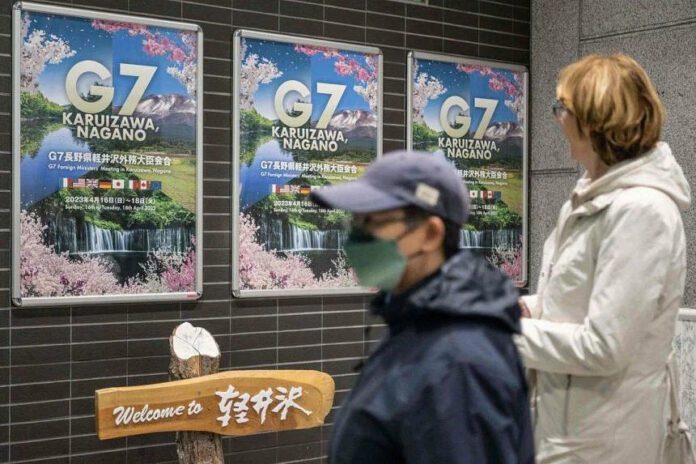 Karuziawa: The foreign policy leader of the European Union stated on Sunday that Beijing's actions, especially what happens with Taiwan, will decide the relationship between China and Europe.
In a remote speech at the beginning of the Group of Seven (G-7) foreign ministers meeting in Japan, EU High Representative Josep Borrell emphasised two of the subjects that had gained attention before the three-day gathering: the need to take a unified stand against China and worries regarding Taiwan.
As the foreign ministers of the world's most developed democracies gather in the Japanese resort town of Karuizawa, China occupies a prominent position.
Japan, the only member of the group from Asia, is increasingly concerned about China's rising power in the area and is especially worried about the potential for military action against Taiwan.
Mr Borrell emphasised the necessity to interact with China and maintain open lines of communication, saying, "Anything that happens in the Taiwan Strait will mean a lot to us."
According to him, China is a "partner, competitor, and systemic rival," and the EU's stance on these three relationships "will be determined by China's behaviour."
He added that the G-7 ministers had resolved to seek a peaceful resolution on the political status of Taiwan. "Japan's Foreign Minister said that relations with China require a frank and open engagement, to which the other foreign ministers agreed," he said.
Beijing supports using force to seize the democratically run island because it sees Taiwan as Chinese territory. According to Taiwanese President Tsai Ing-wen, only the island's citizens can decide their future.
There may be disparities between Europe and the United States about China, as evidenced by recent remarks made by French President Emmanuel Macron. Mr Macron warned against getting sucked into a Taiwan crisis brought on by an "American.