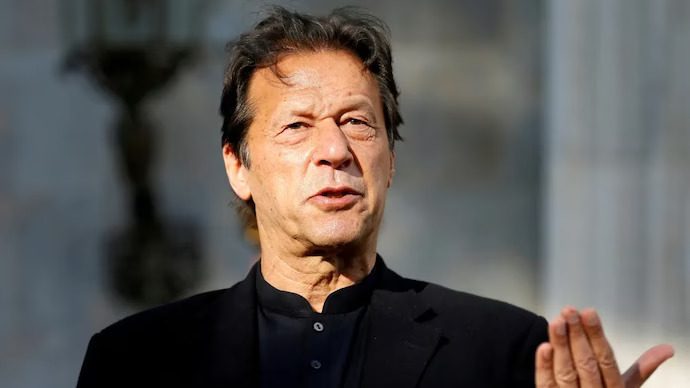 Imran Khan, the head of Pakistan Tehreek-e-Insaf (PTI) and a former prime minister of Pakistan, criticised the height of terrorist attacks in Pakistan to the defence forces and intelligence agencies' carelessness, according to Pakistan's Dawn newspaper.
In an interview with Voice of America broadcasted on Saturday, February 11, Khan discussed the backlash the PTI faced for choosing to talk with the Tehreek-i-Taliban Pakistan (TTP), an outlawed organisation, before the party was beaten.
In response to a question from VOA news anchor Sarah Zaman about whether he still stands by his choice to approve the dialogue with the TTP, the former Prime Minister said, "Well, firstly, what were the choices [the] Pakistani government faced once the Taliban took over and they decided the TTP, and we're talking about 30, [30,000] to 40,000 people".
"Once they decided to send them back to Pakistan? Should we have tried to work with them to relocate them instead of just lining them up and shooting them"?
According to the Dawn, an army convoy was attacked on Saturday in the Mir Ali subdivision of the North Waziristan district, resulting in the deaths of at least three Pakistani police security officials and the injuries of 22 people, including civilians.
Local authorities in the area claimed that a rickshaw attacked the team while it was travelling from North Waziristan to Bannu with a convoy of security personnel and Marri Petroleum Company employees. The incident was perpetrated by the banned Tehreek-i-Taliban Pakistan (TTP).
According to a local official, the attack killed three security personnel and injured 22, including 15 gas and oil exploration company workers. "This rickshaw was parked on the roadside in the middle of parked vehicles and suddenly struck a vehicle of the security forces passing," the official added.
As per Dawn, the strike in Balochistan is the most recent in a series of terrorist attacks that have increased since the outlawed TTP broke the cease-fire with the Pakistani government in 2021.