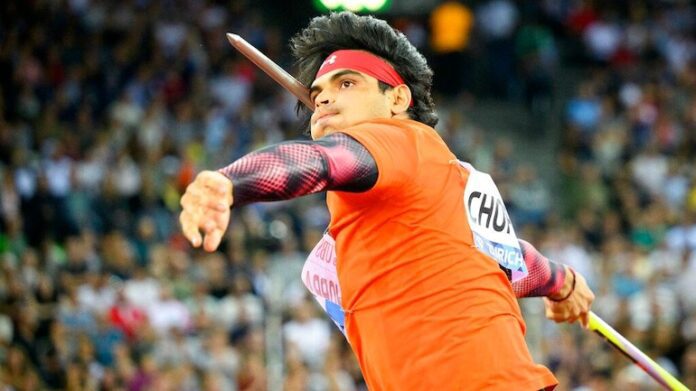 Neeraj Chopra wins the Diamond League Finals. The Indian javelin thrower has given himself a Diamond after winning gold at the Tokyo Olympics and silver at the World Championships. On Thursday, he created history by being the first Indian ever to win the famous Diamond League trophy, an elite athletics competition. On his second attempt, he recorded his career's best throw of 88.44 metres.
Neeraj Chopra's initial effort was ruled a no-throw; therefore, things did not go well in the beginning. Jakub Vadlejch of the Czech Republic, an Olympic silver medalist, took the lead simultaneously with a throw of 84.15 metres. With a fantastic throw of 88.44 metres in his second attempt, Neeraj re-entered the race and raced to the top of the leaderboard. His subsequent tries were 88.00m, 86.11m, 87.00m, and 83.60m. Vadlejch, on the other hand, came in second place with his fourth throw's best effort of 86.94m.
On December 24, 1997, Neeraj Chopra was born. He is an Indian track and field athlete who is the reigning Olympic champion and world championship silver medalist in the javelin throw. Chopra is the first Asian athlete to win an Olympic gold medal in the men's javelin throw and the first Indian athlete to win the IAAF World U20 Championships.
In 2016, he achieved an under-20 world record throw of 86.48 meters and became the first Indian athlete to set a world record. Neeraj, the olympian, won the gold medal at the Tokyo Olympics 2020, throwing 87.58 meters in the second attempt during his debut. Only two Indians have won the Olympic gold medal (Abhinav Bindra). He is the youngest Indian to win a gold medal in Olympics on his debut.
The 24-year-old star in Switzerland says he wants more Indian athletes to compete in prestigious international sports competitions like Diamond League. This year, the sole Indian competitor at the Diamond League Finals was the Olympic champion. Neeraj stated that it would be fantastic if India participated in these competitions as a team as other nations do.
After winning the diamond trophy, Neeraj Chopra is now the Olympic champion, World Championships silver medallist and Diamond League champion. Chopra became the only Indian to win a Diamond trophy and created history. People call him the golden boy who won a diamond.