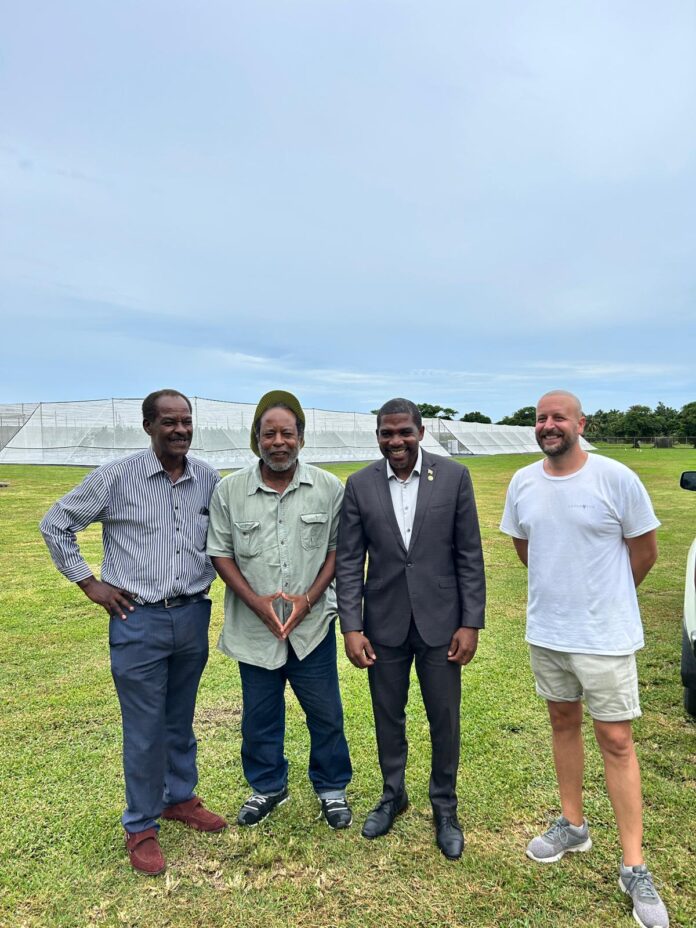 Kingstown, St. Vincent and the Grenadines: Terrance Drew, Prime Minister and Minister of Health of St Kitts and Nevis, informed through its social media account that yesterday, he went on a tour of the CANNA SVG Medicinal Cannabis Farm in St. Vincent and the Grenadines.
This specialist medical-grade cannabis manufacturer utilizes industry-leading technologies with in-depth expertise to produce high-quality medical Cannabis.
Currently, PM Drew is on a bilateral visit to St. Vincent and Grenadines. During his tenure as Head of the OECS Authority, this visit was the first of many planned visits to the Organisation of Eastern Caribbean States (OECS) nations. He assumed the position this year in June 2023.
Along with discussing several vital issues, visiting CANAS SVG Medicinal Cannabis Farm was the focal point of his visit. Prime Minister Drew recognizes the potential economic benefits and societal impact of the sector.
That's why he planned to visit the farm to learn, gain experience and explore opportunities for collaboration, which will benefit the medical sector of both countries.
The Government of St Kitts and Nevis is putting several efforts to decriminalize the cultivation of Cannabis, primarily focusing on utilizing it in medical industries. Medical experts claim that Cannabis is beneficial for various medical and psychiatric conditions.
On April 20, 2023, the Government of St Kitts and Nevis activated cannabis act 4/20. This day was recognized internationally as Cannabis Celebration Day. Before this day, the government only allowed part I and II of the act, merely allowing and establishing the scope and regulatory framework.
PM Drew's visit to the CANNA SVG Medicinal Cannabis Farm is expected to bring benefits to the Cannabis industry in St Kitts and Nevis. His primary purpose was to gain knowledge and insight that could help promote and expand the industry in the Twin Island Federation.
Prime Minister Terrance Drew was also invited to a special event hosted by the Ministry of Agriculture dubbed "Improving Vegetable Cultivation Management and Post-harvest Handling Project" and asked to give brief remarks on the spot.
Minister Drew added that he was impressed by the hospitality he received in St. Vincent. He said it was a pleasure to witness their great work there. Yesterday, at 6:00 PM, Drew landed in St. Vincent and Grenadines. He will return to St Kitts and Nevis tomorrow, Sunday, April 27, 2023.
He wrote, "I landed safely in Saint Vincent and the Grenadines and headed straight to my meeting with members of the Cabinet, Montgomery Daniel, Deputy PM and Minister of Transport, Works, Land and Surveys and Physical Planning; and Keisal Peters, Minister of Foreign Affairs and Foreign Trade".