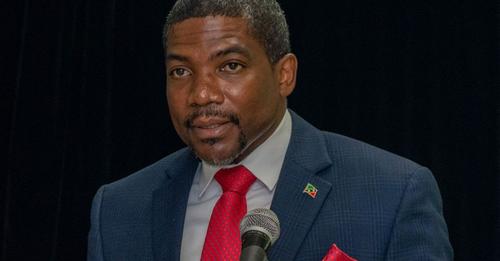 Basseterre, St Kitts and Nevis: PM Terrance Drew, Prime Minister and Minister of Health of St Kitts and Nevis, sadly announced the tragic passing of Ms Devorita Weekes, a 91-year-old resident of Wades Garden. She died in a house fire earlier yesterday morning.
With grief-hearted, PM Terrance Drew remarked that at this sombre time, he wanted to convey his sincerest condolences to the grieving family and friends of the departed.
Prime Minister Drew asserted that the law enforcement of St Kitts and Nevis reported this incident first and continues its diligent investigations into this incident.
As per the information provided by Royal St. Christopher and Nevis Police Force through their official Facebook page, the Police received report of a house fire in Wades Garden, St Kitts, approximately before 3 AM on August 21st, 2023.
The Police and fire department service immediately arrived at the scene. Arriving on the scene revealed the residential building in flames. Devorita Weekes, age 91, was found inside the residence after the fire was put out by St Kitts and Nevis Fire and Rescue Services (SKNFRS). She was declared dead due to the fire outbreak.
The cause of the fire outbreak is still unknown. The Forensic unit of Royal St. Christopher and Nevis Police Force (RSCNPF) investigated the place and collected crucial evidence, which is anticipated to reveal the cause of fire in the upcoming days.
The RSCNPF expressed that the general public will be appropriately updated according to the developments the department anticipates to make in the upcoming days. They also expressed heartfelt condolences to the dead victim's relatives and others negatively impacted by the incident.
PM Drew also expressed heartfelt condolences to the family of the victims affected by this tragic fire. He also suggested the other twin island federation residents stay alert and check daily on the flammable items available in the house, like fuel used in the kitchen.
He emphasizes that a little awareness can prevent big disasters. For the safety of every resident and their loved ones, PM Drew suggested being alert and keep atleast one fire extinguisher for emergencies.