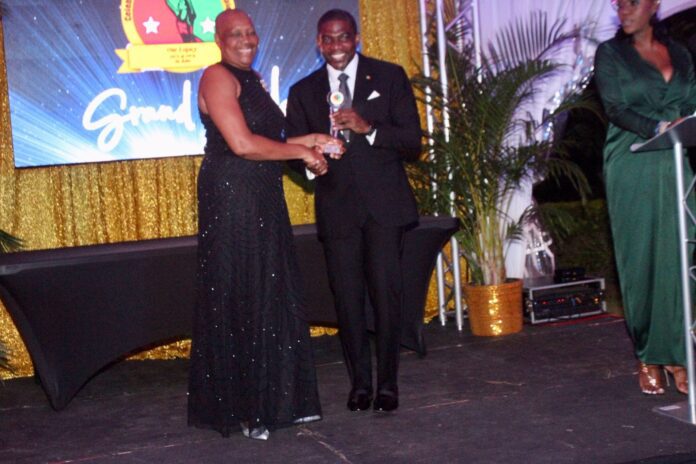 Basseterre, St Kitts and Nevis: Terrance Drew, Prime Minister and Minister of Health of St Kitts & Nevis, congratulated the women's netball team for winning the Netball Gala 2023 awards. Through his social media account, PM Drew mentioned that the event took place on Saturday, August 19, 2023.
The Prime Minister of twin island federation congratulated the Netball team for their remarkable achievement in 1973. He added that the players contributed a lot, taking the country's sports to a new level fifty years ago. The Gala was hosted to celebrate the 50th anniversary of St Kitts and Nevis Netball Team's victory in 1973.
Additionally, St Kitts and Nevis netball team achieved an incredible success in the subsequent 1978 matches. The members of the two teams have been honoured and given prizes for their efforts in promoting sport in this country.
PM Terrance Drew also shared a glimpse of posted some pictures from the Netball Gala event on his official Facebook and other social media pages. He praised the netball teams and players for representing St Kitts and Nevis and making the country proud on international stages.
PM Drew appreciated the sportswomen for their efforts and hard work they had done in their sports year. He claimed that the team's years of effort and commitment to the sport had paid off. He also emphasized that they encouraged the youth, especially women, to participate in games and sports.
Speaking of the Netball event, it was an amazing event filled with joy, celebrating the 50th anniversary, good sportsmanship, and teamwork of the legendary players of the sport throughout the years.
The island's residents also expressed their appreciation to the winners of the Netball Gala 2023 awards. Some comments on the Prime Minister's post included well wishes and praise for the netball players who were honoured by the gala attendees.