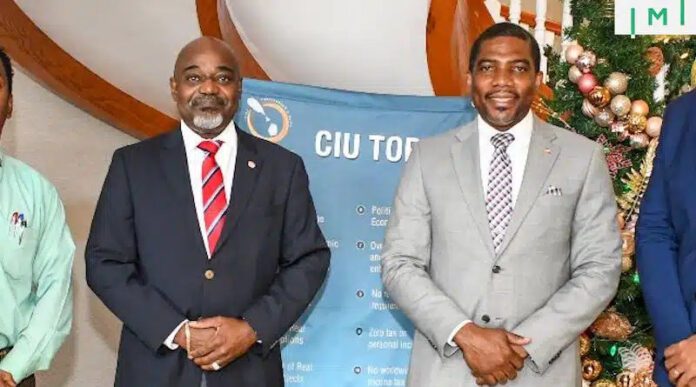 Basseterre, St Kitts and Nevis: Michael Martin, the newly appointed head of Citizenship by Investment Unit of St Kitts and Nevis, has pledged to maintain the position of CBI Programme as the world's best, finest and fastest programme in the world where successful applicants can receive an approval within 60 days.
Since then, Martin has been modifying the best CBI programme in an effort to attract more investors to the twin island Federation. Through his efforts, the programme has gained vast popularity throughout the world, and numerous business individuals from various countries have shown keen interest in acquiring a residency in St Kitts and Nevis.
The introduction of the Limited Time Offer applicable to the Sustainable Growth Fund was the most significant change made to the CBI Programme of St Kitts and Nevis by CIU's head Michael Martin.
The offer enabled investors to apply for alternate citizenship of St Kitts and Nevis with a reduced investment of $ 125,000 for a single applicant and $ 170,000 for a family containing four individuals.
These changes proved beneficial for the programme as it brought in several more selective investors. Furthermore, the sustainable growth fund, often known as the fund option, is recognized as the simplest way to acquire alternative citizenship of the twin island federation and the future of sustainable investing.
The modifications made by Michael Martin are primarily focused on providing investors with a variety of options for his business growth. Under his guidance, the oldest and best CBI Programme is anticipated to thrive.
Michael Martin said in a statement announcing the modifications, "Today, our innovative government brings to completion these much-awaited and significant changes to our much-loved Citizenship by Investment Programme."
He added, "The new era begins for the investment immigration industry as we openly announce that a clear strategy will drive our Citizenship by Investment Programme to benefit our people and investors who want to see our nation flourish".