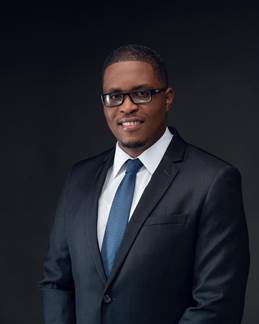 Castries, Saint Lucia: The Citizenship by Investment Programme of Saint Lucia has emerged as an appropriate choice for investors, HNWIs and potential stakeholders. The programme has gained praise after the CEO of Citizenship adopted pivotal measures by the Investment Programme of Saint Lucia – Mc Claude Emmanuel.
CEO Emmanuel has taken various measures to enhance and innovate the programme, making it more attractive and competitive in the investment migration industry. Under his leadership, one of the newest programmes of Saint Lucia has become one of the most in-demand options for High-net-worth-individuals and stakeholders.
The plans, vision and energy of CEO Claude Emmanuel have offered a platform to investors who are interested in protecting their wealth, stability and safety. In addition, Saint Lucia has been evolving as an ideal destination as it offers countless opportunities to expand business internationally. Some benefits include portfolio diversification, a safe and secure life, wealth planning, and access to major business hubs.
Besides being a choice for enthusiastic young entrepreneurs, the Citizenship by Investment Programme of Saint Lucia has also evolved as an appealing destination for people planning retirement.
Because of the tranquil and safe, and secure environment, the destination has become a perfect plan for retirees and their families. It is worth mentioning that the programme has grown and touched new heights under the leadership of CEO Mc Claude Emmanuel.
Saint Lucia CIP has presented itself as one of the most-sought programmes, despite being the newest in the Caribbean region. It is believed that its demand has witnessed a hike because of ideas and plans proposed by CEO Emmanuel.
Another factor which makes the Citizenship by Investment Programme of Saint Lucia a choice is due diligence and background checks. Under Emmanuel, the Citizenship by Investment Unit has been working diligently to uplift the due diligence procedure and ensure that citizenship is given to the credible applicant.
CEO of CIP Saint Lucia, at various international platforms, has announced that each and every application must undergo strict and robust due diligence checks.
With all these, the CIP of Saint Lucia competed with several countries offering the investment programme and claimed the third spot as the best CBI Programme in the world.
According to the ratings in the CBI Index 2022, a PWM Magazine of the Financial Times publication, Citizenship by Investment Programme of Saint Lucia secured the third top spot, claiming ten on ten in three out of nine pillars of excellency.