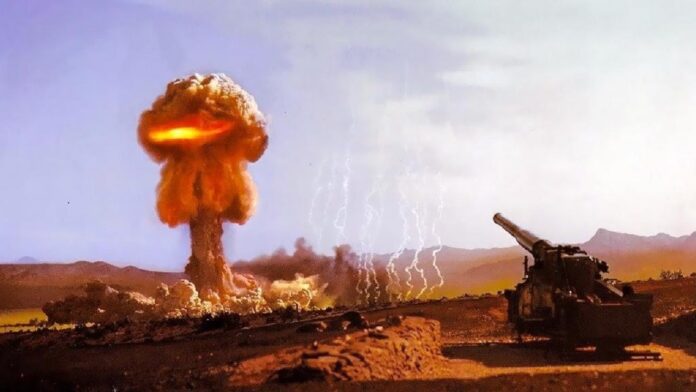 Putin has threatened to deploy nuclear weapons if he feels he has run out of alternatives in his attempt to annex large portions of Ukrainian territory in the face of fierce opposition from pro-Western Kyiv. According to the expert, Russia can deploy a small-scale Nuclear attack. However, they cautioned that a targeted attack may still have broader effects.
Joe Biden, the president of the U.S., stated that for the first time, the world had gone to nuclear catastrophe in sixty years during his speech about the possibility of nuclear war at a Democratic fundraiser in New York. Biden said, "If things go as they are, we face a direct nuclear weapons threat for the first time since the Cuban Missile Crisis".
To prevent the U.S. and its allies from supporting Ukraine and assisting it in defending off the all-out Russian invasion launched in February, Putin and his officials have frequently threatened to use Russia's nuclear arsenal. One worry is that he would try to halt Ukraine's counteroffensive in its tracks with a short-range "tactical" atomic bomb, forcing Kyiv to talk and lose territory.
According to U.S. intelligence agencies, Putin has come to sense a loss in Ukraine as an existential threat to his regime, which he associates with an existential threat to Russia. This may possibly legitimize the deployment of nuclear weapons in his worldview. Volodymyr Zelensky, the president of Ukraine, stated earlier on Thursday that Putin was aware that a nuclear attack by Russia would be "never forgiven" by the rest of the world.
On Thursday night, Biden emphasized, "I don't think there is any such thing as the capacity to use a tactical nuclear weapon easily and not end up with Armageddon". If Russia were to use a nuclear weapon, the U.S. and its allies would be faced with a difficult decision regarding how to react. According to the experts, if Washington used military force, it would most likely do so with conventional weapons to prevent a rapid escalation to an all-out nuclear war.