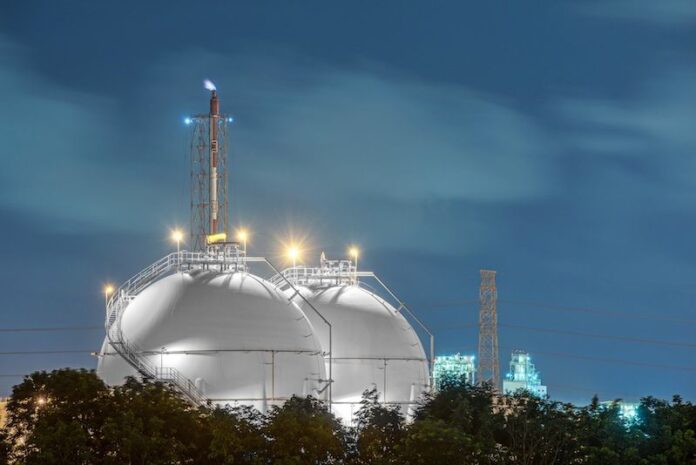 With a filling level of 61.74%, Bulgaria is among the five European nations with the lowest UGS filling levels, along with Latvia (49.7%), Hungary (62.52%), Austria (66.86%), and Romania (73.5%) said,Gas Infrastructure Europe support this (GIE).
In August, gas supplies in European underground gas storage (UGS) were higher than the goal level (80%) for the coming heating season. However, liquefied natural gas shipments into Europe still achieved record highs in August despite declining by 14% from July to last month.
Gas storage reserves in Europe increased to 80.35 per cent until August 31, which was 0.3 percentage points more than the five-year average. EU currently have 86.5 billion cubic metres of gas stored. Previously, EU members agreed to fill their storage facilities to a minimum of 80% by the winter of 2022–2023 and a maximum of 90% for all upcoming winters. On October 21, 2021, the highest storage fill level (77.28%) was noted. It was slightly higher than 83 billion cubic metres.
Portugal and Poland have the highest storage capacity, and their stock levels are 100% and 99.3%, respectively. In terms of reserve levels, France (91.89%), Sweden (90.8%), and Denmark (94.62%) are also among the top countries. Germany is in first place with 84.26%, followed by Italy (82.56%), Spain (84.71%), the Netherlands (77.78%), the Czech Republic (82.12%), Belgium (89.12%), and Slovakia (75.01%). In Europe, Latvia (49.7%), Bulgaria (61.74%), Hungary (62.52%), Austria (66.86%), and Romania (73.5%) have the lowest PGH occupancy rates.
The only remaining compressor in service needs maintenance, which will cause a further short-term shutdown of Nord Stream, raising Europe's problem in September. As a result, Gas supplies will be completely cut off from the night of August 31 to September 3. 33 million cubic metres per day of gas transmission will be resumed once the project is finished and the facility has been technically decommissioned.