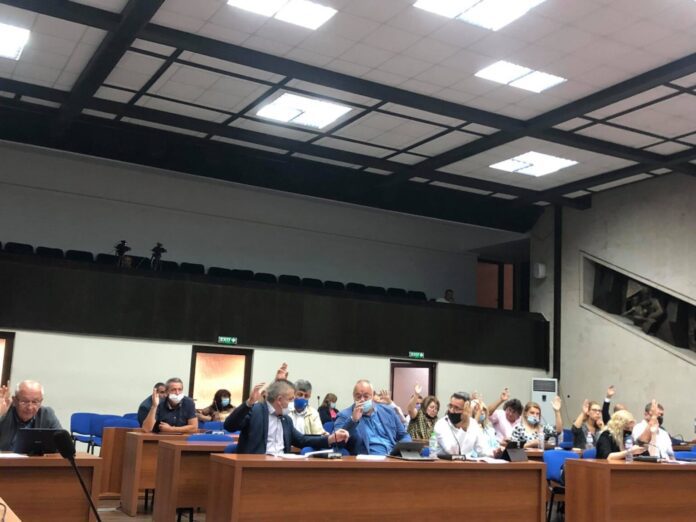 The local parliament of Blagoevgrad decides to vote for an increase in the salaries of the mayor of Blagoevgrad, the village governors, the chairman of the Municipal Council and municipal councillors. The voting will be conducted on Friday.
Maria Petrova, the Deputy Mayor for Economy and European Projectsthe request to increase the salary, submitted this request to the parliament.
The additional funds were approved for this objective, and the municipality's budget was updated with a targeted subsidy of BGN 300,000.
A proposal is sent to the Council of Ministers to confirm that the mayor's salary is 80% of the ministerial salary. The majority of village mayors and deputies only receive 22% of it. An exception is made only for the governors of the villages of Bistrica, Marulevo and Dabrava. The proposal is sent to increase their salary up to 18%. The proposal also mentions that if their salary increases, they still receive less than their associates.
The approved ministerial salary from September 2022 is BGN 6,310. According to the numbers, the mayor's salary should become BGN 5,048. This increase also gives rise to the salary of the chairman of Municipal Council, who receives 90% of the mayor's salary, according to the decision made by the local Blavoevgrad parliament. If the proposal is approved, Radoslav Taskov's salary will jump to BGN 4,543.
Maria Petrova explained, "The increase decided in village mayors' salaries, and deputies' salaries are very low. During the middle of 2021, when the local parliament of Blagoevgrad last approved their salaries, most of them had gross revenue of BGN 1,330 per month, with only their colleagues in Bistrica, Marulevo and Dabrava receiving BGN 1,100 each. With the increase, it is expected to become BGN 1,388 and BGN 1,135, respectively.
Currently, the salaries approved by their decision are 25% of that of the chairman of the General Assembly. The proposal aims to drop these numbers up to 20%. There are 41 councillors in Blagoevgrad, and each one of them is receiving BGN 787. If the new proposal is confirmed, their salaries will increase and become BGN 908 monthly.