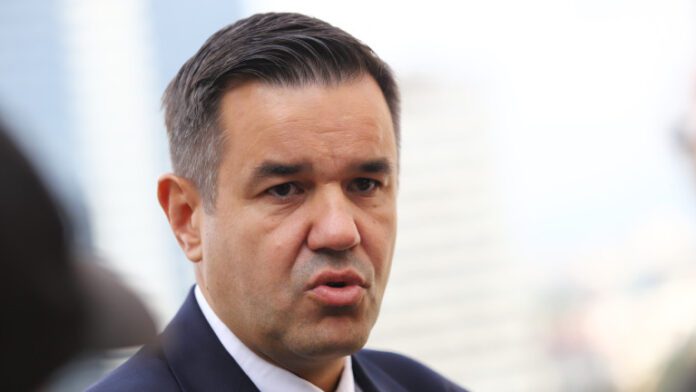 Economy Minister Nikola Stoyanov expressed that there is no turning back toward Gazprom. He commented this after yesterday's meeting about the ongoing gas crises in Bulgaria. He highlighted that all options to fulfil the gas requirements would be kept open.
Minister Stoyanov expects "it would be difficult to talk with Gazprom without the working Parliament. There are no options for settlement for business because of gas". According to him, half of the companies that run on gas can switch to alternative fuels. But this is not a choice for major companies.
Stoyanov also commented on the problem of weapons in Ukraine. He said, "Everything is possible when there is a national assembly. The Ambassador of Ukraine didn't supervise a new cabinet refusing the help of Ukraine with weapons".
At the forum's opening, Economy minister Stoyanov added, "everything we're doing is doing for business".He requested mutual cooperation between business and trade representatives. He said that the crisis is also an opportunity. The opportunity is one thing, but using it is another opportunity. The Ministry of Interior and the Ministry of Innovation will collaborate closely. He added that we are one team and work closely together, insisting on collective efforts.
Alexander Pulev, Minister of Innovation and Growth, added, "We have a clear vision and priorities along with the Ministry of Interior". He states, " Trust is essential, and we can't lose it because once it's gone, it recovers very slowly. We've risen from crises one after another. The main objective of the official cabinet was to give the enterprise a breath of fresh air. BGN 735 million will be arranged by the end of the year for small and medium-sized enterprises. . I recommend every enterprise to take advantage of this resource. We are trying to solve different lifestyles".