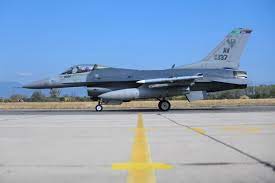 Bulgaria: The Defence Ministry has announced that the multinational Thracian Viper 2022 Air Force training began on August 8 (Monday) and will end on August 19 (Friday) in Bulgaria. Military personnel of the air forces of Bulgaria, Canada, Greece and Romania and the Europe-based United States will participate in this exercise.
These joint flights and air defence tasks have been scheduled in Bulgarian air space, and the complexity will increase with the course of training activities. This exercise aims to prepare the forces for joint participation in NATO Operations, explained by the Defence Ministry.
As per the Defence Ministry, the aircraft to be used during this exercise are Su-25s from Bezmer air base, MiG-29 fighter jets from Graf Ignatievo air base and Cougar helicopters from Krumovo air base. Apart from these, Canadian F-18s, Romanian and Greek F-16s will operate from their respective bases.
Earlier, the multinational flying training Thracian Viper began in Bulgaria on September 14, 2020. At that time, the participating fighter aircraft were from Allies Canada, Greece, and Romania flying in from their respective home bases. The combined and joint training was conducted by the Allied aircraft. It was delivered by Bulgarian Army air defence units employed to protect territory and infrastructure against air threats. Bulgarian MiG-29s and L-39s, Canadian CF-188s – currently based in Romania under NATO's enhanced Air Policing mission – Hellenic and US F-16s as well as Romanian F-16s and MiG-21s, will conduct Composite Air Operations executing air-to-air and air-to-ground missions.