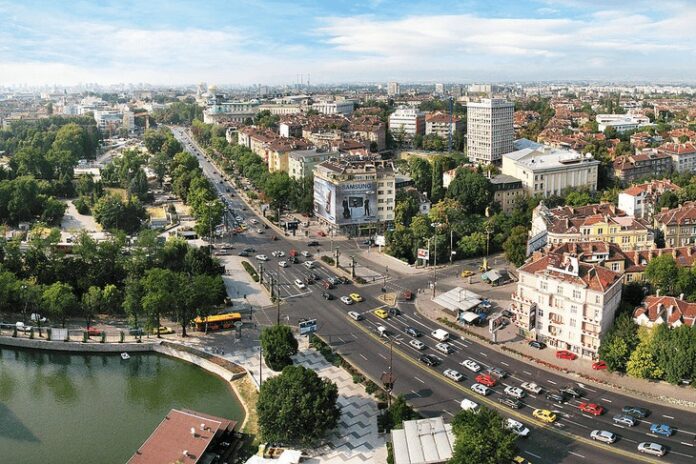 The order on measures against the spread of coronavirus in Sofia city, the capital of Bulgaria, which was set to take effect on August 4, Thursday, has been amended, announced by the Health Ministry on August 3.
This was announced following a meeting between Sofia regional health inspectorate head Dancho Penchev and Health Minister Assen Medzhidiev, said the ministry.
Among the amendments is that while the order earlier stated that the measures would be in effect from August 4 for over 30 days, and this has now been shortened to August 4 to 19 inclusive.
The new measures state that the anti-epidemic measures do not apply to those who work indoors, to the staff and customers of food and entertainment establishments, as well as to children up to the age of six.
Concerning large commercial establishments, like malls, the public needs to wear protective face masks while visiting the individual commercial locations within the mall but require not to do so in the common regions.
Before taking effect on August 4, wearing a protective mask was compulsory in healthcare centres, pharmacies and opticians in Sofia city, and in public transport such as trolleybuses, trams, metro trains, taxis as well as minibus taxis.
As of Thursday, August 4, added to the list of places where wearing a mask is necessary are railways, buses, metro stations and Sofia Airport.
Those exercising indoors, participating in conferences and congresses, news conferences and those who give lectures or presentations are also exempted from this rule of mask-wearing. But, these people must maintain a distance of 1.5 metres.
All employers are required to arrange anti-epidemic measures inside the workplace, including routine ventilation and disinfection, not admitting individuals with signs of acute respiratory illnesses, guiding staff on proper hand hygiene, and a physical distance of 1.5 metres and if that is not possible, wearing masks.
As per the August 3 report by the unified information portal, the morbidity rate of COVID-19 in Sofia city is the highest in Bulgaria, at 467.71 out of 100,000 population on the basis of 14-days. Earlier, on July 27, it was 422.96.