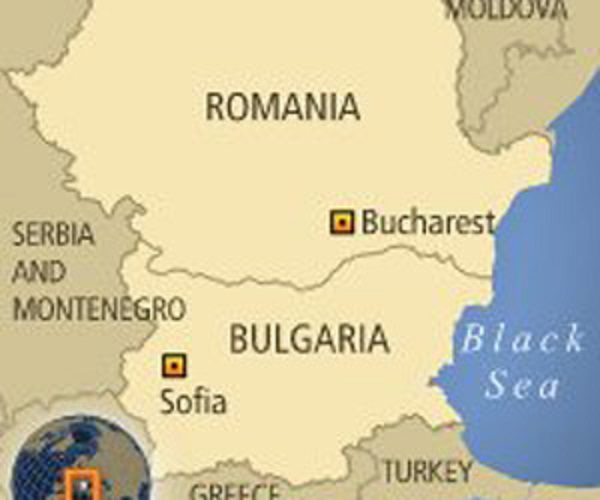 Sofia, Bulgaria: The President of Romania – Klaus Iohannis, held a telephonic conversation with the President of Bulgaria – Rumen Georgiev Radev today (Thursday, April 21, 2022). Both the parties expressed their concern over the ongoing Russia-Ukraine war conflict and its impact at the global level, affirming to provide every possible support and assistance to the war-hit country. 
Romanian President, providing information about the discussions held on telephonic discussion, stated, "I had a very good conversation with the President of Bulgaria Rumen Radev on the extremely worrying security situation in Ukraine and BlackSea. Romania and Bulgaria will continue to coordinate their efforts to provide consistent humanitarian support to Ukraine and the Ukrainian refugees". 
Meanwhile, the official Twitter handle of Romania in Sofia also tweeted, "Continued Romanian – Bulgarian coordination on the security situation in #BlackSea and efforts to help Ukraine. Presidents Klaus Iohannis and Rumen Georgiev Radev had another phone conversation". 
More about relations between Romania and Bulgaria: 
Both the countries share a good long-withstanding diplomatic relation. The Bulgarian Embassy lies in Bucharest, while Romania has an embassy in the capital city of Sofia and three honorary consulates – (in Burgas, Silistra and Vidin). 
As per the official data available on the Internet, there are 7,336 Bulgarian nationals who reside in Romania, and 4,575 Romanian nationals stay in the Balkan state of Bulgaria. 
A common border of 608 km is shared between Romania and Bulgaria. Leaders from both countries often pay a visit to each other's states with the motive of keeping and enhancing the bilateral ties. 
Both the nations are also member states of the European Union. Although initially, in the 20th century, both the nations had some disputes over the Dobruja region, which escalated into a war, the conflict ended in a treaty. 
On the other end, in the year 2019, the then Bulgarian Prime Minister, Boyko Borisov, blamed Romanian nationals for bringing African swine fever (ASF) into the country.