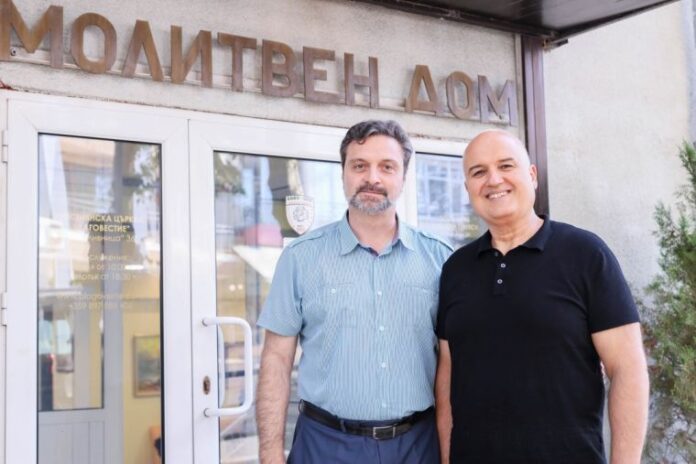 As Christmas approaches, the streets of Burgas are decked out with festive lights, trees, and music. It's a time when Christians commemorate and share the good news of their Savior's arrival, but the authorities in Burgas have historically made it more difficult for some religions than others.
The government of the coastal city has been summoned to Europe's top court this year to clarify its discriminating measures against non-Eastern Orthodox Christians.
The matter dates back to 2008, when the Burgas City Council, in collaboration with the police, addressed a letter to all of the city's school administrators. They accused all Protestants of "disuniting the Bulgarian country," "carrying out a large campaign of agitation," "tricking new members," and "carrying out a massive campaign of agitation." The authorities further claimed that attending Protestant church services could result in "mental aberrations and illnesses."
It even went so far as to provide material to the press in order to garner coverage for its "War on the Sects." As a result, newspapers accused Protestants of being dangerous cults and sectarians, and encouraged readers to avoid them.
Despite the fact that the letter is full of lies, exaggerations, and misinformation, school faculty were directed to inform students about its contents during special sessions at school. Students were even questioned if they had ever met someone from one of the designated groups in class. This form of government interference in the free exercise of religion brought back memories of the past.
"We were astonished when we saw the letter because we expected that with the fall of communism, we would be allowed to freely spread the Gospel," says Radoslav Kiryakov, one of the Pastors seeking justice at the European Court of Human Rights.
Instead of allowing all religious faiths to thrive, the government made up accusations in order to instil fear in the youth.
Take, for example, the charge of a "huge campaign of agitation." It all started with a free Easter presentation of the film "Jesus," which the authorities didn't appreciate. The government's actions were rash, and they severely harmed Protestant Christians like Pastor Tonchev and Pastor Kiryakov's capacity to exercise their religious liberty. Students from Christian families also suffered because they were singled out at school as being socially risky.
The government has never apologised or revoked the letter, implying that nothing can be done to prevent something similar from happening again. Even though justice has been delayed for many years, it is critical to seek restitution for wrongdoings because government must ultimately be accountable to the people and the fundamental rights we cherish.
Pastor Zhivko Tonchev stated that he feels they are regaining the trust of those in positions of power as time passes. The relationship with local government officials has improved slightly. His congregation continues to seek to preach God's Word in order to help their community develop. They aspire to become better spouses, wives, students, teachers, workers, citizens, and friends through growing in love for their neighbours. However, such letters have a tendency to bring down everything they are attempting to construct. That is why, even after all these years, justice must be pursued.
"Religious views are an element of human dignity and must be recognised," said Viktor Kostov, an associate lawyer with ADF International, the human rights organisation that is backing this lawsuit.
All Christians, regardless of denomination, should be able to exercise their religious liberty without interference from the government. Catholics, Eastern Orthodox Christians, Protestants, and Evangelical Christians should all come together this season to say that the good news may be shared by all.
Pastors Tochev and Kiryakov went to court many years ago to oppose the government's disinformation effort. Now is the time to make amends for this blunder. As the European Court of Human Rights considers the case, it is hoped that it will end in a win for freedom, which everyone who cares about democracy and accountability should be able to enjoy.