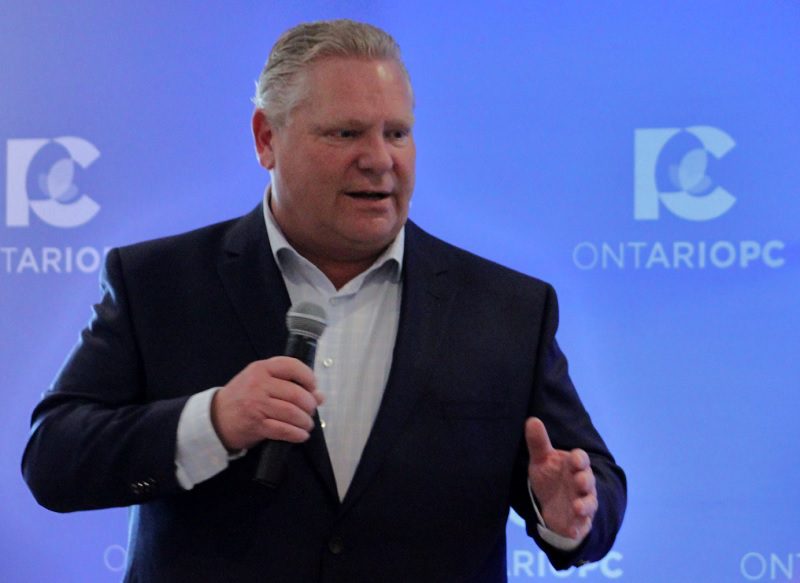 Premier Doug Ford says additional workers are needed to meet Ontario's goal of producing 400,000 electric as well as hybrid vehicles by 2030. Ford and Vic Fedeli, the Minister of the Economic Development, Job Creation, and Trade, visited Linamar, an auto-parts plant in Guelph, before introducing Phase 2 of government's "pushing prosperity" auto manufacturing policy. Fedeli stated that the province will work with the industry to accomplish four objectives:
Reposition car and component manufacturing to accommodate electric vehicles.
Create and maintain an ecosystem for the electric battery supply chain.
Be innovative in terms of advancement.
Invest in the auto employees.
"Phase 2 will enable our province to capitalize on its critical mineral richness in northern Ontario, enabling a broader supply chain which includes mineral mining and refining for electric car batteries. And that implies good jobs for Ontario's skilled employees "Fedeli explained. "These promises will continue to lay the groundwork for Ontario's auto sector to be successful, highly competitive, open to new investment, and ready to meet global demand," said the Premier.
Ford called the auto sector the "centerpiece of well-paying employment" in the province, and said the government "must guarantee our manufacturing sector stays pace" as the sector switches gears to satisfy customer demand for electric vehicles. "The supply chain is in place. We possess the geographic advantages and material resources to manufacture the batteries that the in-demand new vehicles will require. Furthermore, we have the largest manufacturing workforce on the planet "he stated "Ontario is the world's leading manufacturer of future automobiles and trucks."
Mike Schreiner, MPP for Guelph and leader of the Green Party of Ontario, issued a news release on Wednesday morning criticizing the Ford government's "aversion to the electric vehicles," which he said has caused significant economic damage to Ontario and has pushed the province backward as the rest of the world embraces the green economy.
According to Schreiner, the Progressive Conservatives halted plans for electric car charging facilities in the province when they were elected, and Ford continues to oppose subsidies for those who purchase electric vehicles. Despite news being "encouraging," Schreiner stated the premier "continues to remain out of sync with what Ontarians require in order to move to electric vehicles."
Ford responded no when asked if the government would consider granting discounts for electric vehicles. "Let's see what the market has to say. Hundreds of billions of dollars are being invested in the electric vehicle business." According to Fedeli, the province has been concentrating on the supply end of the sector. "We'd like to employ folks. We want their family to have solid, well-paying careers. That also means we're bringing in the critical minerals industry from the north. As a result, the entire area of Ontario is going to be able to participate in the electric vehicle revolution."