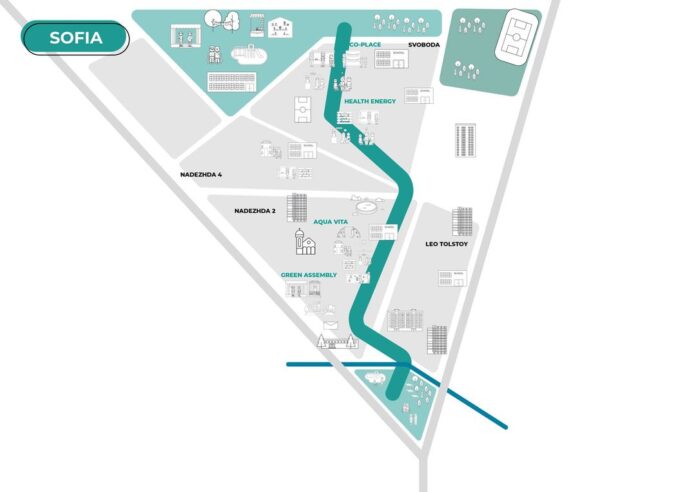 Sofia, Bulgaria: The Construction of the eight sites in the "Green Corridor of Health" in the "Hope" district continues. On October 20, 2023 (Friday), construction-installation activities to replace the existing pedestrian bridge at the river will begin at Suhodolska, Nadezhda Park.
The planned activities are anticipated to be completed within five business days. Access to Nadezhda Park will be through the entrance / from the boulevard "Lomsko Shose" at MS "Han Kubrat".
The development is taking place under Urbinat project, a five-year project (2018-2023) funded by the EU H2020 programme focused on the regeneration of under-served urban neighbourhoods.
The existing metal bridge is planned to be dismantled to provide convenience, safety and an accessible environment. A new metal facility – a pedestrian bridge – will be built in its place.
Its width is 3m, which will allow for free passage of pedestrians in both directions, as well as access for wheelchairs and cyclists to cross. The length of the bridge is 12.20 m. The facility will be secured with safety railings of a minimum height of 1150 mm.
Two new park lighting ladders are planned to complete and highlight the entire space. The design decision changes only the top structure, not reducing the section and conductivity of the riverbed, Suhodolska.