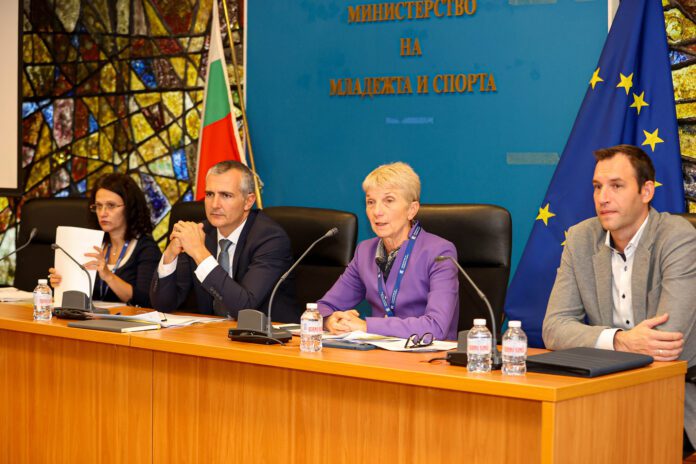 Sofia, Bulgaria: With 27% more monthly funds for the training of athletes and 15% higher salaries for coaches and their teams, the Ministry of Youth and Sports anticipate new financial assistance programs for 2024. 
They were represented by the Minister of Youth and Sports, Dimitar Iliev and his deputy prof. Daniela Dasheva in front of the federations administering Olympic sports.
"The MMS and the federations must continue to work together and always be in good dialogue so that Bulgarian competitors can prepare well and perform dignifiedly at the Paris Olympic Games next year," said Minister Iliev. 
He was adamant that the MMS team was open to proposals from the federations in the name of the development of Bulgarian sports.
The new programs aim to provide better conditions for an effective training and competition process based on won quotas for participation in the Paris 2024 Olympic Games, the results achieved in the period 2021-2023, the social significance of sports, the priorities of the MMS, etc. 
With the increase from next year, personal monthly funds for the preparation and recovery of athletes will reach a maximum amount of 3800 BGN. At 3000 BGN to the moment. Athletes who have won an Olympic quota will receive such funding. 
The salaries of coaches and their teams are increased by 15%. Specifically for coaches, the maximum financing for MMS can reach 3900 BGN. Monthly at a ceiling from 3400 lv. so far.
 The programs are expected to be approved by the Minister of Youth and Sports by October 31. g. , with the application deadline of December 1. g. The Program for Financial Assistance for the Development of Sports for High Achievement for Olympic Sports will also be presented.