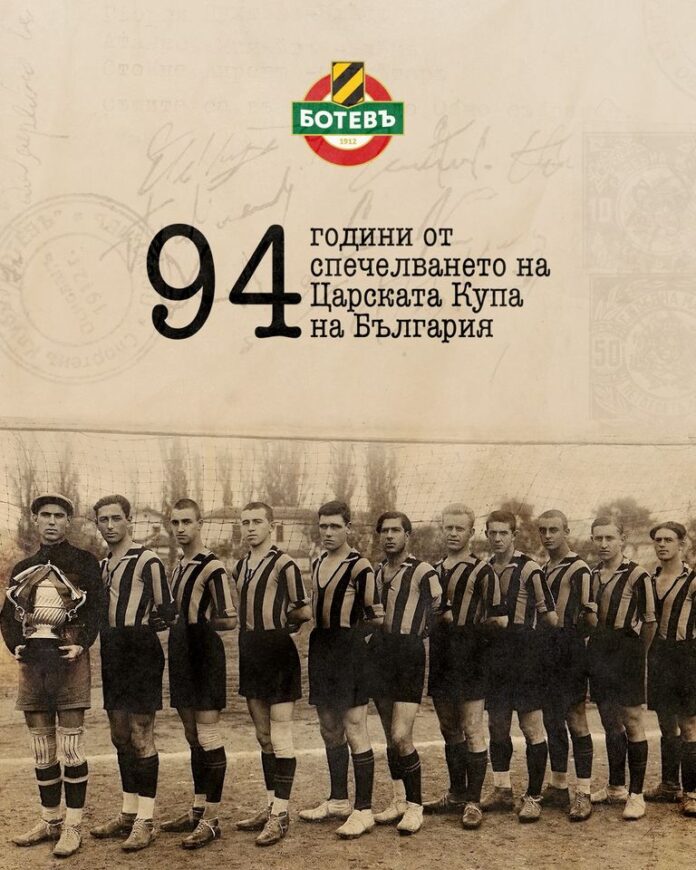 Plovdiv, Bulgaria: Botev Plovdiv FC yesterday celebrated the 94th anniversary of becoming a state champion for the first time in his history after defeating the capital, Levski, in 1929.
According to the current ordinance, the championship is held under a system of direct elimination in one match. They qualify for the winners from all sports areas in the country, which at the time were 13.
Botev wins the competition in the Plovdiv region and qualifies for the national eliminations. In them, the canaries eliminate Levski (Burgas) after a 2:0 victory, then the Varna Shipka Falcon 3:1 on October 3, 1929, at the Young Stadium in Sofia.
Botev's team plays a final match against Levski's team (Sofia) for the state championship. Despite the prevailing host audience, several hundred "yellow and black" fans of the "Canaries" fiercely support their pets, who eventually manage to thank them.
After an extremely tense, dynamic and exciting duel, Botev wins 1:0, the title "State Champion", and the 1929 Football Royal Cup winner.
The championship hit is the work of the legendary Nikola Shterev-Starika after a header goal in the 81st minute. Plovdiv citizens have skillfully reflected the elemental pressure of Levski (Sofia) in the last minutes, and Botev becomes the Champion of Bulgaria!
The joy at the success achieved is indescribable. Hundreds of "yellow-black" hearts carry their loved ones on the streets of Sofia, and the Champions' arrival in Plovdiv causes absolute euphoria.
The club was solemnly welcomed at Central Station in Plovdiv by a brass band, the city's mayor, Bozidar Zdravkov, the chairman of the Shipliev Sports District, the prominent public and supporters.
The multi-thousand procession manifests on Ivan Vazov Street and the city's Main Street, carrying the Champions in their hands. Along the way, the football heroes are rewarded with ovations from Plovdiv's citizenship.