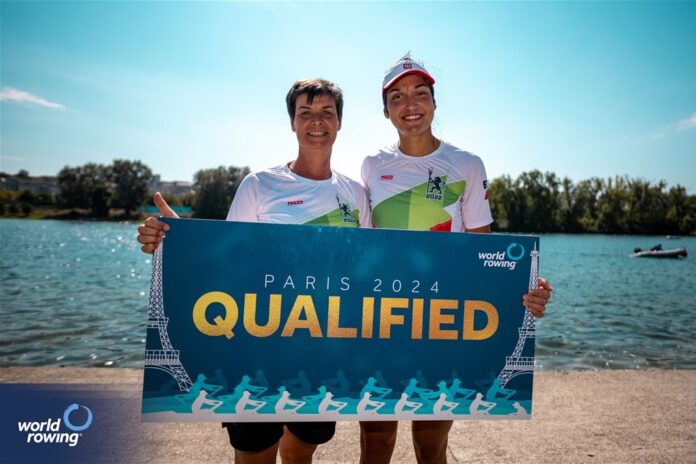 Sofia, Bulgaria: Bulgarian swimmer Desislava Angelova secured fifth place at the World Championship and the first Olympic quota for Bulgaria in rowing. The Bulgarian competitor went the distance in today's skiff final in 7:24.08 minutes.
Yesterday, swimmer Peter Mitsin finished his participation in the World Championship for Youth and Girls with a silver medal in the 200m butterfly. Mitsin finished the championship in Netanya with three medals from four finals.
He became a world champion in the 400 m freestyle, took silver in the 800 m freestyle and finished fourth in the 200 meters in the same discipline.
The Bulgarian Ministry of Sports and Youth congratulated both competitors and wished them success in their future competitions. They are qualified for the Paris Olympics 2024.
Ahead of the most significant sports event, 'Paris Olympics 2024', Minister of Youth and Sports Dimitar Iliev held a meeting with French Ambassador Joel Meier. The focus of the conversation was the Olympic and Paralympic Games to be held in Paris next year.
Ambassador Meyer introduced Minister Iliev to the challenges facing France in preparing for the upcoming games. According to him, both forums are incredibly significant to his country, and the emphasis in holding them will be placed on the social and unifying role of sport.
Minister Iliev expressed confidence that France would do an excellent job in holding the most prominent sports forums and stressed that equality between Olympic and Paralympic competitors was of particular importance for the MMC team.
In this context, an amendment was made to the Ministry's Ordinance No. 5, which provides evening the lump sum cash prizes for Paralympic athletes with those for Olympic winners.
Minister Iliev and Ambassador Meyer declared readiness for future cooperation in sports, Bulgaria's upcoming participation in the Olympic Games and youth activities.